Rend Collective - World Vision Volunteer - Orlando, FL

Saturday, March 28, 2020 from 5:15 PM to 10:00 PM (EDT)
Event Details
There's something new at World Vision! For the first time, the power to choose is in a child's hands. Learn more about World Visions' #chosen Click Video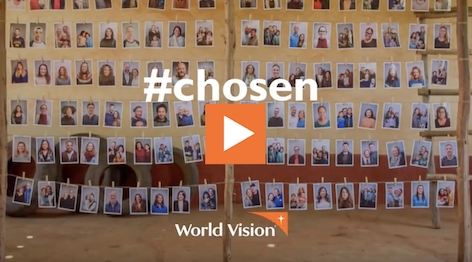 For more information and requirements for volunteering for this event please visit: www.loopevents.org
FAQs
Q: Where can I contact the organizer with any questions?
A: Please email: volunteer@loopevents.org or give us a call at the office: 615-492-1010
Q: What is World Vision?
A: Please take the time to check out World Vision's mission and more details at thier website: http://www.worldvision.org/about-us/who-we-are 
Q: Will we get a free ticket into the concert? 
A: When you sign up to volunteer you will not receive a ticket (seat) into the concert. However, it is our best intention to let you see some of the show and we will try our best to allow you time for a break. So plan on working the begining, intermission, and end of the concert!
Q: What time do I need to arrive?
A: Volunteer arrival is at 5:15PM, please feel free to arrive before that to give yourself enough time for parking! If you are 30 minutes late we will not be able to guarantee you entrance into the venue 
Q: Am I allowed to have family or friends with me who are not signed up to volunteer?
A. People who are signed up 24 hours before the event and are on the volunteer list are the only ones allowed entrance into the event. If you would like your family and friends to come, we would love that! Just have them sign up 24 hours before the event!

Q: How late will I need to stay?
A: We will need you for at least 30 minutes after the concert finishes, this may be as late as 10:00 PM
 Q: Why is it important that I stay at least 30 minutes after the concert?
A: It's very important that you stay at least 30 minutes after the concert is over. When the concert finishes attendees tend to stop by the booth with questions or need assistance giving to World Vision.
Q: How will I know where to go? Or who is my contact? 
A: Once you sign up, we will be sending you a couple of confirmation emails with all the information you need. And if you ever have any questions you can always contact us at volunteer@loopevents.org       
FOLLOW US
FACEBOOK | INSTAGRAM | TWITTER
@loopvolunteers
Stay completely in the loop with concert updates, fun challenges, 

& more by following our social media & checking your inbox for our emails!
Save This Event
When & Where

Bob Carr Theater
401 W Livingston St
Orlando, FL 32801


Saturday, March 28, 2020 from 5:15 PM to 10:00 PM (EDT)
Add to my calendar
Organizer

What is Loop?
We are a company built to inspire and empower, by creating a platform for people to serve and use their God- given gifts and abilities. Our vision is to build a community of people who love the Lord and selflessly serve others out of the overflow of their relationship with Christ. We work with artists & non- profits to provide the best volunteers for their tours and events. We know without incredible volunteers these events wouldn't happen.
If you aren't in our community you are missing out on concert updates, opportunities to serve, encouragement, & more! Go to: www.loopevents.org