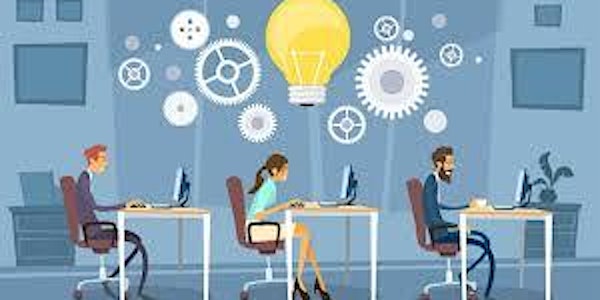 Renaissance P6 | New Directors | VIRTUAL CLASSROOM Training (2022-2023)
This online learning event is a 8 week interactive training experience, designed for New TRIO Directors.
About this event
49 days 1 hour

Mobile eTicket
This online learning event supports the needs of new directors, and is designed to provide new directors with the basic tools required to be a TRIO project director and serve TRIO students. It is designed as a comprehensive training program that provides best practices, tools, and techniques for general program management for new project directors who have been in their positions less than two years. This learning event provides an on boarding experience for new directors that covers a breadth of topics. Training topics include: rigorous program evaluation, reporting student and project performance, federal legislation and program regulations, techniques for budget management, methods for assessing student needs, approaches that increase retention and graduation, strategies for engaging students of various backgrounds and otherwise disconnected populations, and the use of educational technology for program development and administration. This training is designed to increase the knowledge and skill of the new project director to general program management, the basic tools of being a TRIO director, and to serve TRIO students.
Course Overview
The virtual classroom training sessions starts February 17, is scheduled for 8 sessions, and is from 2 - 4 PM. There are project specific assignments between each session to help the new director start to apply certain strategies and techniques to their program. This training delivery focuses on engagement, more effective questions, and stronger support for the increasing the leadership capacity of the TRIO practitioner in the role of Director.
February 17, 2023
Session 1 | Managing the Environment of the TRIO Program
This session provides an overview of program requirements of the project director in the context of "sufficient authority" as referenced in program regulations. Topics include an overview of the hierarchy of compliance, GPRA/ annual performance reporting, program evaluation and financial management. Finally, required documentation standards for the project and ideas for managing, tracking, and storing data within the host institutions structure.
February 24, 2023
Session 2 |Start with the End in Mind
This session provides an overview of linking student interests, characteristics, and aptitudes with career development strategies and the skills necessary for success in college and career pursuits. Topics include personality and aligned career fields for participant exploration, how this informs choice of major, and the need to develop soft skills. Further, using the "7 Steps to a Career in a STEM field" exercise, directors will explore how to leverage conversations about income potential, geographic regions associated with certain fields, and graduate school/ professional credentials within their respective program. (This unit is aligned to Priority 4)
March 3, 2023
Session 3 | Program Design
Consideration for effective program design include the if/then relationship of the intervention in the life of participant. In this session, training participants will explore the use of use of evidence-based practices in their project, their assessment plan, intervention strategy, and use of technology for project implementation and program administration. Topics include: alignment to the competitive preferences in the grant competition, demonstrating a rationale (use of the logic model), and implementation fidelity. Lastly, participants will explore evidence-based approaches that demonstrate a rationale for their respective TRIO program.
March 10, 2023
Session 4 | Assessment Strategies and Techniques
This session provides an overview of assessment techniques and explores the use of inventories and instruments used to assess ability, intellectual and cognitive functioning, career and occupational aptitudes and interests as well as rating scales and observational approaches. Participants will discuss the purposes of assessment such as screening for potential needs (e.g. text anxiety, coping skills, non-cognitive factors), determine eligibility for programs and services, to plan successful interventions, monitor student growth, and evaluate programs and their effectiveness.
March 17, 2023
Session 5 | Understanding Difference
This session will provide participants with an overview of relevant regulations that impact services to persons with disabilities and other needs. In addition, evidence-based strategies that increase self-regulation and executive function skills. The use of the executive skills questionnaire as an approach as well as peer coaching for social skills development as a technique provide strategies.
March 24, 2023
Session 6 | Budget Management
This session provides insights on the federal program budget and respective cost principles for decision making. Topics include: reconciliation of monthly expenditures, time and effort reporting, contracting basics, budget flexibility (expanded authority) and budget revisions and changes in scope. Additionally, avoiding potential conflicts of interest will be discussed.
March 31, 2023
Session 7 | Preparing for Site Visits and Audits
This session describes the process for program monitoring, specific site visits and audits, as conducted by the federal program office. In addition, topics include how a grantee is selected for a site visit, the common areas of concern, what documents are commonly requested, and how to prepare for a site visit.
April 4, 2023
Session 8 | Technology Across Program Functions
This session provides a broad overview on issues relative to the use of technology for education program and an opportunity to discuss the strategies for increasing efficiency and reducing the costs of programs by using technology tools. General topics include: digital equity, digital proficiency, and apps for recruitment and communication as well as those that support program design.
The session runs FRIDAY from 2:00 PM - 4:00 PM, Eastern Standard Time. This is an interactive learning experience.