Description
Renaissance* Dining Out Together - What is China doing? Where is China going? And, what does that mean for the United States?
Wednesday, June 19 at 6:30 PM
La Granja De Oro Restaurant, 2920 Annandale Rd. Falls Church, VA 2204
Our speaker will be Ambassador David Keegan, a former Foreign Service officer who served in China, Taiwan, Korea, Singapore and other countries. He is adjunct lecturer in the Chinese Studies Program at Johns Hopkins School of Advanced International Studies. He teaches a seminar on Taiwan and its relations with the United States and Mainland China. He holds a Ph.D. in Chinese History from the University of California, Berkeley and published "The Taiwan Relations Act: Still Essential in Changing Times"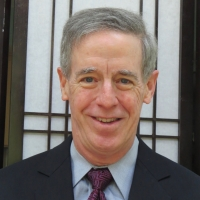 As usual, we order from the menu and get separate checks.
Contact: Steve Gell, sgell@his.com, 703.522.1226
Please email us if you need any special accommodations.
*Renaissance is an affinity group designed exclusively for TRS members and their guests. The suggested age for this group is those born in the late 1940s and earlier, although all TRS members are welcome - we don't check IDs! If you are interested in getting emails about Renaissance programs, join the Opt In list here.