REN Meetup Apr'17: The Future of Schools - Bringing The Galaxy into Classro...
Description
In this month's REN Meetup, we have invited a Virtual Reality (VR) expert from Western Australia to share more about Opportunities in Virtual Reality. If you are curious to experience for yourself the possibilities VR could bring into classrooms, come join us! During this 2-hour session, educators will:
Explore VR with a headset,

Learn how to plan and build on VR,

Create simulations and environments on VR,

Ask our VR expert any questions you might have!
PROGRAMME
2.45pm: Registration + Collection of Handouts, Notes & Worksheets
3.00pm to 3.20pm: Sharing by Ryan from Sciosity: Introduction to Virtual Reality in Education, Q&A
3.20pm to 4.00pm: Exploration with the VR headset + Changing VR simulations
4.00pm to 4.10pm: Tea Break
4.10pm to 4.50pm: Planning VR simulations + Creating Environments and Frameworks
4.50pm to 5.00pm: End of Event + Networking
LOCATION
This session will be held at PIXEL Labs@NDC, 111 Middle Road, National Design Centre, #03-04.
WHAT IS REN?
The Reactor Educator Network (REN) is a professional development network for educators who teach entrepreneurship, innovation, business and design.
Reactor aims to host these events once a month, to share ideas and best practices as part of a community of practice. These 2-hour REN Meetups may include guest speakers, industry representatives from start-ups and SMEs, and/or learning journeys to places of interests.
During each session, participants will receive a 60-minute plug & play REN Lesson Plan, that can be used or remixed for your own classes.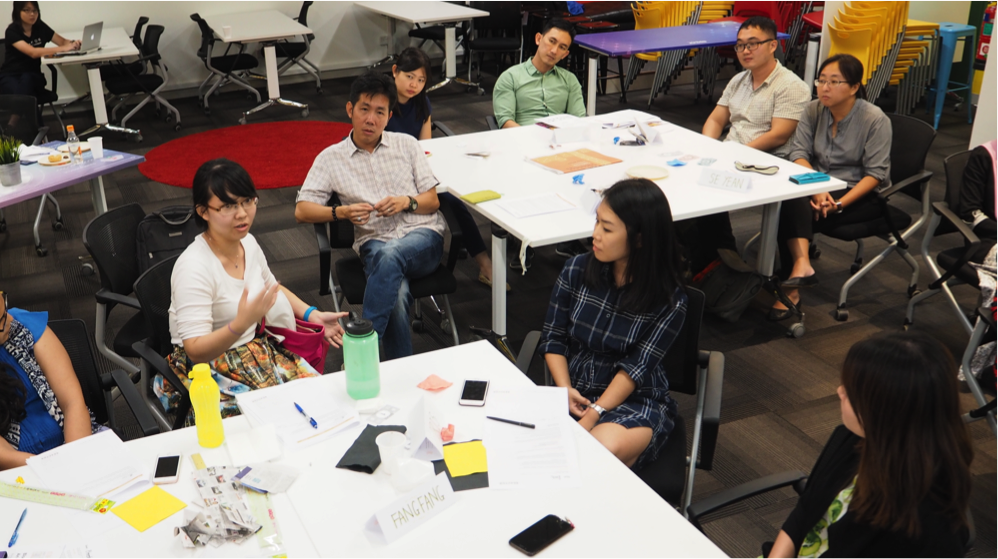 WHO IS THIS EVENT SUITABLE FOR?
This event is specially designed for;-
School Management interested to integrate VR into their schools

Educators who teach Project Work (PW) at the JC1 or Year 5 level, and are keen to learn about VR.

Teachers-in-Charge of Entrepreneurship & Business Clubs, who are coaching students or teams undertaking a project or taking part in a competition.

Educators who teach Design & Technology (D&T) at the Secondary level, and wish to learn how design thinking is applied to a business context.

Other educators or teachers keen to learn more about VR.
PREVIOUS PARTICIPANTING SCHOOLS
Educators from the following schools have joined us at previous REN Meetups: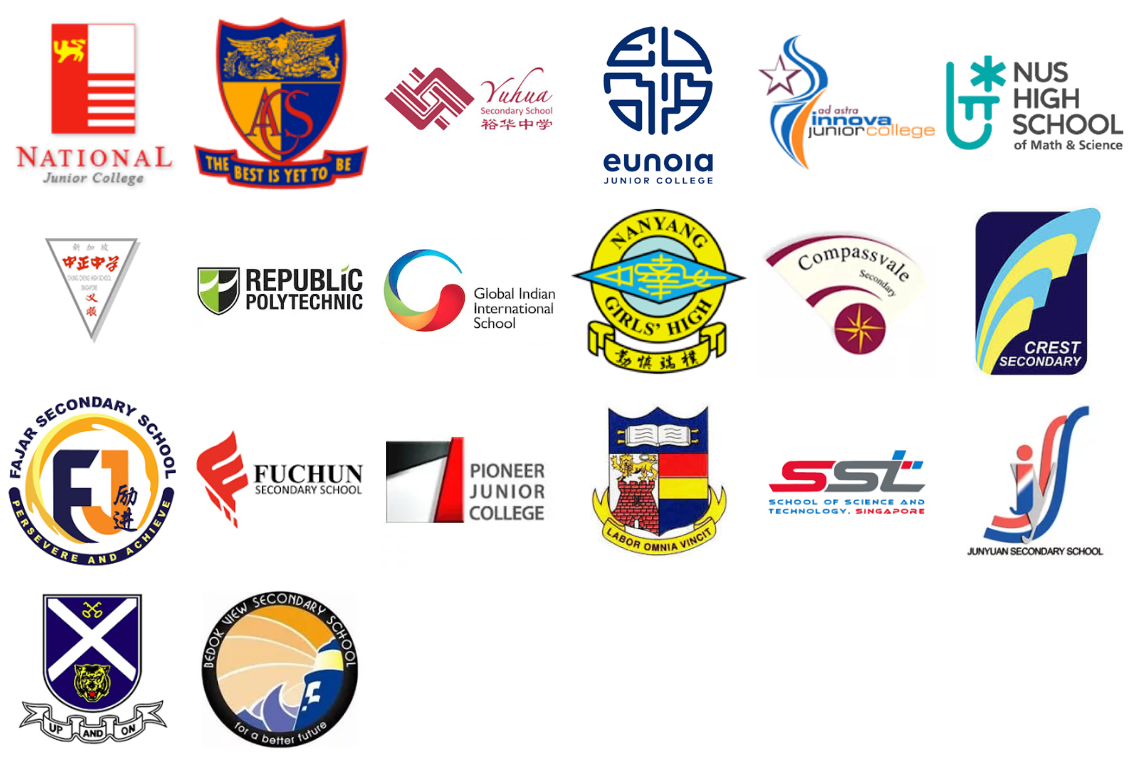 FREQUENTLY ASKED QUESTIONS (FAQs)
What can the REN Lesson Plans be used for?
REN Lesson Plans can be used as part of Scheme of Work (SOW), post-exam activities, Values in Action (ViA), Education & Career Guidance (ECG), Project Work (PW), or for promoting 21st Century Competences (21CC).
I'm unable to make it. Can I transfer my registration/ticket?
Definitely! As seats are limited, it'll be best if you could transfer your ticket to a colleague. If you are an MOE educator, make sure your ticket is transferred to a fellow MOE educator or the full ticket charge will be incurred.
Where can I contact the organizer with any questions?
If you've any questions or concerns, feel free to email us at robyn@reactor.sg
Why is there a ticketing fee?
REN Meetups are non-profit events; the token sum requested helps us to cover costs for venue, coffee and food for participants, as well as for printing and stationery.
How can I get involved with REN?
We're so glad you asked! The idea for REN came about during one of the SGFutures events that was co-organized with National Youth Council (NYC), *SCAPE, and the Committee on the Future Economy (CFE).
If you'd like to help with
sponsoring a venue,

proposing a topic for REN, or

helping us with ideas on what educators want to learn about next,
please do email us at robyn@reactor.sg!