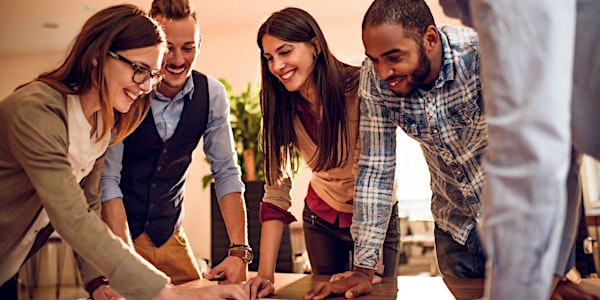 Remote Working: The Future of Teamwork
Executives in the Real Estate industry in NA are invited to join this virtual roundtable on "Remote Working: The Future of Teamwork
About this event
The event will be moderated by an industry expert who will lead the discussion of the topic and encourage the participants to join the conversation in a private, confidential setting.
Remote working is a fairly new work set-up because it only became possible through the current technologies that we have. Remote working was like a fever dream, happening in a far-off future where people could communicate in real-time despite being in different countries, but these are all a given now, thanks to the many applications and software that have been developed through the years.
Remote working can have different faces in the future, and we are only just starting. The pandemic may have been the catalyst that made remote working a norm, but many industries have successfully adapted and integrated remote working into their daily setup.
A good workaround for companies and industries that do not want to fully transition to remote working is a flexible work setup, also known as hybrid working.
In a hybrid working setup, employees get the best of both worlds, working in an office during pre-determined days while working remotely on other days. It can also mean that companies get to save on operating costs while keeping morale and motivation among employees.
Remote working has always been the future because of the advancement of technology. It is the direction the current trends are taking, and many companies are already taking the leap. Though there are industries that cannot fully transition to remote working, a hybrid work setup is also an option. All in all, remote working will slowly be the norm.
Care to share your thoughts on this topic? Register and join us!