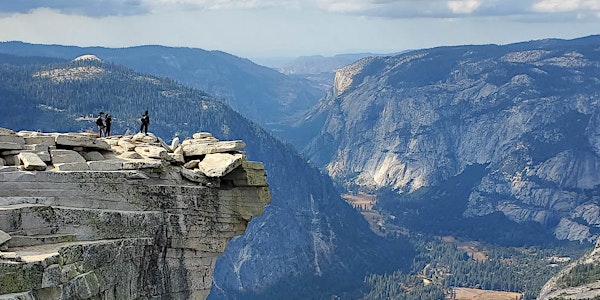 Remote Work Works: Onboarding and Enhancing the Employee Experience
Event Information
Location
WebEx Live Video Meeting
Anywhere
San Jose, CA
Description
This event is for all of us HR professionals on the front line and behind the scenes. We are in charge of onboarding and helping employees become part of the corporate culture, bridging the gaps between the candidate and employee experience. Grab a cup of tea, connect from the comfort of "anywhere" and join our WebEx conversation to discuss this topic and learn something new.
Many companies have quickly adapted to a Work from Home model in response to COVID-19. Whether you are looking to just create a short-term strategy or looking to improve your onboarding process to engage more remotely in the future, there is something for you to learn from this presentation. We will look at what it takes to ensure your onboarding process adds to your employee experience and in turn increases overall employee engagement.
You will
Learn why onboarding is more important now than ever

Learn how to create an engaging onboarding experience remotely

Understand how onboarding contributes to your employee engagement strategy

Review a variety of tools that can be used with employees
Our speaker:

Kandi Gongora is the Vice President of People and Organizational Excellence at Goodway Group, where she leads people experience, center of excellence, strategic and organizational development. Kandi is focused on the employee experience and the human aspect of work, spearheading initiatives such as a full well-being program, open PTO, Off the Grid Day, and employee reward strategies. Since joining Goodway, Kandi has implemented a new performance model that supports and encourages employees to own both their personal and professional development. Additionally, she has led the creation of Team Success Partners, implementing a framework to support the performance and development of client success teams, as well as shifted the organization to a "team leading teams" concept which focuses on breaking down silos.
With over 20 years of experience in organizational excellence, Kandi has held various leadership positions including Director of Organizational Excellence at Park Place Dealerships, where she led the large luxury automobile group to become the recipient of the Malcolm Baldrige Award, and Quality Systems Manager at Coca-Cola Enterprises, where she helped to manage and facilitate the implementation of the Coca-Cola Quality System. She holds a BS, Multidisciplinary Studies from McMurry University and is a graduate of Southern Methodist University's executive education program.

Schedule:
6:00 - 6:15 pm Welcome and Announcements
6:15 - 7:45 pm Speaker, Q&A
7:45 - 8:00 pm Roundtable, Job Announcements, Sharing
---
Kindly RSVP to confirm your reservation for May 20, 6 pm WebEx Live Video Meeting. You will receive a WebEx link prior to the event from the BayArea HR Connections Group.
Bay Area HR Connections, formerly Silicon Valley Women in Human Resources and Friends
Date and time
Location
WebEx Live Video Meeting
Anywhere
San Jose, CA