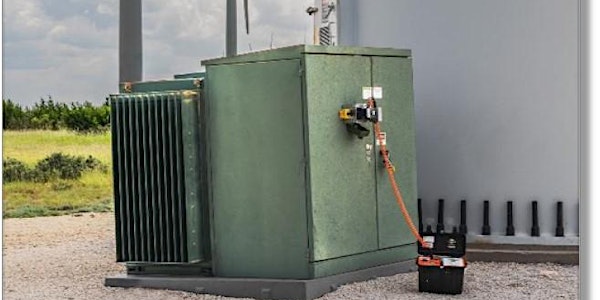 Remote Switching for Pad Mounted Transformers (Arc Flash Safety)
Remote Switching Demonstration for Pad Mount Transformers (Arc Flash Safety)
About this event
Remote switching allows workers and technicians to be physically located outside of the arc flash hazard boundary during operations of electrical switchgear including circuit breakers, motor control centers, and transformers.
In this demonstration, the RSK-PMT (Remote Switch Kit for Pad Mount Transformers) will be used to address remote switching for transformers via radio remote; allowing the worker to be positioned as far away as 300 ft. during operations.
The RSK-PMT can be used in an open or closed door scenario with our Closed Door Switching (CDS) option, which features the addition of an exterior, lockable, door enclosure modification for each transformer door. A hot stick is inserted through the door port to actuate the interior switch without having to open the transformer doors.
Why do this? When accessing the switch inside a transformer, you ,ay open the low voltage side exposing the worker to potential high incident energy (due to high current. If this can be avoided by switching the mechanism without having to open the doors, it becomes a preferred solution based on the hierarchy of hazard controls, which states isolating someone from a known hazard is a preferred method to wearing PPE and standing in close proximity.
You can learn more about this immediately at CBS ArcSafe RSK-PMT or call us at 877-472-3389.