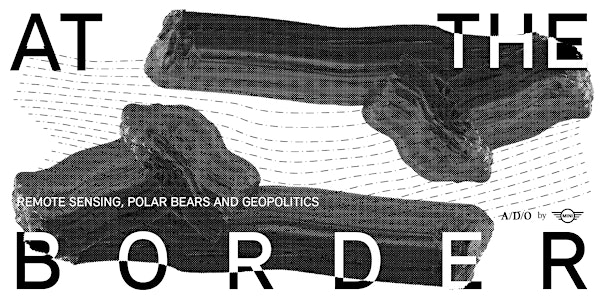 Remote Sensing, Polar Bears and Geopolitics
A proposal by Carolyn Kirschner.
When and where
Location
A/D/O 29 Norman Avenue Brooklyn, NY 11222
About this event
A/D/O researcher-in-residence Carolyn Kirschner presents her ongoing work, experimenting with remote sensing technologies to disrupt borders between nations and species in the Arctic. Part of the A/D/O Design Research Program: At The Border.
Remote sensing is the acquisition of information about an object or phenomenon without making physical contact – this allows for data collection in dangerous or inaccessible areas. In the context of the current geopolitical dispute in the Arctic, where data has become the currency of sovereignty, this technology is proving particularly indispensable. Probes, sensors, and satellites are becoming synthetic species of the polar ecosystems, autonomously harvesting piles of data and meta-data to neatly delineate the unclaimed territories.
The icy landscape, however – constantly moving, melting, and reforming – proves too slippery to capture. Borders begin shifting with the geological sublayers to which they are tied. Fluctuations in the magnetic field interfere with data collection. The North Pole continues wandering across the seabed. Carolyn's surreal work enters this elusive version of the Arctic, at odds with prevailing colonial and capitalist narratives. She creates alternate sensory experiences of the territory, foregrounding gaps in the data and areas of low resolution to expand familiar realities. Using (and mis-using) remote sensing technologies, she questions mechanisms of ownership and control, makes room for non-human and non-Western perspectives, and entangles ecologies with technologies to re-imagine Arctic borders and boundaries.
Carried out as part of a Design Research Fellowship at The New School supported by a Sawyer Seminar Grant from the Andrew W. Mellon Foundation for the Imaginative Mobilities project.
About Carolyn Kirschner
Carolyn is a designer and researcher with a background in architecture. She currently holds teaching positions within the School of Design Strategies at Parsons. Her work interrogates the relationship between digital and physical space, with a focus on contemporary currents and emerging technologies that have the potential to disrupt and distort dominant systems of knowledge and power. Her research materializes as surreal artifacts, animations, images and multi-sensory installations.
Learn more at a-d-o.com/attheborder
______________
By RSVPing to this event you will be added to the A/D/O by MINI newsletter.