About this Event
After months of re-imagining, rebuilding and troubleshooting, new concepts around remote working and collaboration have taken shape. We've asked several industry leaders to give you their insights and lessons learned, in short and sweet presentations. They look forward to taking your questions live. It's a new type of conference from AIS, designed to optimize your productivity this fall.
**EVENT PLATFORM LINK TO BE EMAILED TO REGISTRANTS BEFORE 9/17**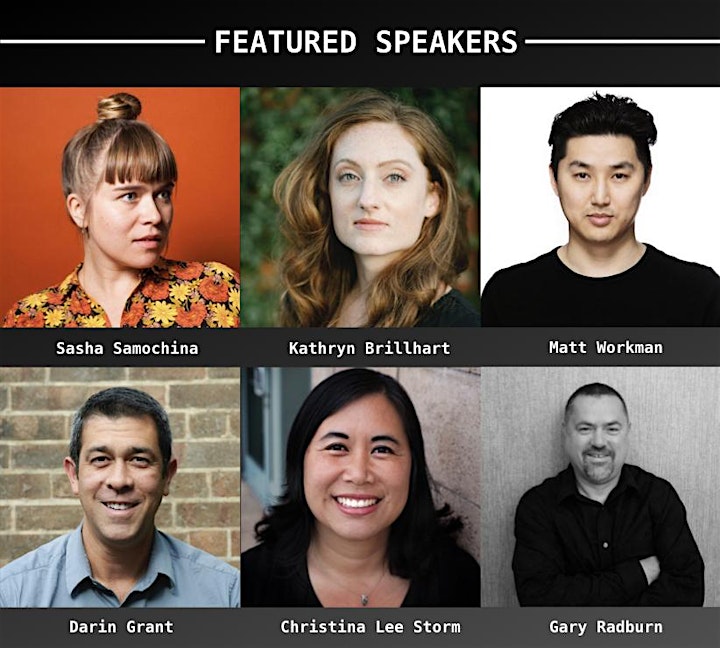 SESSIONS
Thursday, September 17th (11am - 1pm PT)
Virtual Production Workflow Tools with Demonstration by Matt Workman
We're thrilled to welcome one of the most talked about virtual production leaders in our field, Matt Workman. He's helping to make virtual production easily accessible to directors, cinematographers and creative professionals. Matt will cover workflows that combine traditional cinematography techniques with real time visual effects. We'll join Matt on his virtual stage outside of Boston as he demonstrates the tools and rules so you can realize your creative vision. We think you'll see the future in Matt's studio.
Speaker:
Matt Workman, Developer, Cine Tracer
Producer's View of Virtual Production
How are producers approaching the current production pipeline? What additional costs has COVID-19 added to budgets? Are we getting our community back to work soon? When will this engine be at full-steam again? With great thanks to our friends at the PGA, join us for a real-time preview of the Fall production picture.
Speakers:
Jenni Ogden, President , Eye Q Productions; VP New Media Chair, PGA
Christina Lee Storm - Founder, Asher XR; Vice Chair of Diversity & Inclusion, AIS & PGA NMC Board Delegate
Kathryn Brillhart, Cinematographer / VFX Producer
John Canning, Executive Producer, Digital Domain
Thursday, September 24th (11am - 1pm PT)
Connecting Creativity to the Cloud
Hollywood's migration to the cloud is particularly relevant in this era of an increasingly decentralized, remote workforce. As a result, new workflows and platforms are emerging. Of particular interest is whether these tools will remain after COVID, and how creative executives and artists are adapting and staying in sync. This panel will also introduce a new player in the ecosystem - low latency, private, high capacity networks, and their place in the remote revolution.
Speaker:
Dave Ward, CEO, PacketFabric
Eric Iverson, CTO, Amazon Web Services
Vicki Dobbs Beck, Executive in Charge, ILM XLab
Saker Klippsten, CTO, Zoic Studios
Dave Benson, CTO, BeBop Technology
Discovery Works Remote - Production & Engineering
With hundred of channels being delivered worldwide in more than fifty languages, Discovery Communications migrated its operations to the cloud more than a year ago. What can we learn from their process? We are deeply grateful that two of Discovery's top leads in this effort will join us for Remote Control to discuss cloud deployments of media workflows. In this session, Discovery Engineering and Post Production discuss working remote, Covid impact and the future of cloud editing.
Speakers:
Rob Goldheim, Group Vice President, Production Engineering, Discovery Communications
Wayne Caffrey, SVP, Post-Production, Discovery Communications
Thursday, October 1st (11am - 1pm PT)
Virtual Stage Essentials
The film world from Hollywood to the Indian cinema has embraced the merger of real-time rendering, live-action filmmaking and visual effects into what's known as a single process called virtual production. Tools powered by AI, cloud computing and game engine not only offer production teams more flexibility and efficiency but also promise to drastically reduce costs for filmmakers and studios alike. And it's not just film producers who have noticed these budget savings; increasingly broadcast and episodic producers are using simul-cams on virtual stages and relying on real-time composting and on-set camera tracking to film scenes. Join us for this session to find out tools are essentials for your virtual stage.
Thursday, October 8th (11am - 1pm PT)
Returning to the Studio: From Sydney to Vancouver
While the U.S. works to return to creative workplaces, other content capitals are a few key steps ahead in re-assembling in-person. What's it like? Is creative productivity the same? Any advice to those of us just beginning to reconnect with our peers in person? Darin Grant serves on the Technology Committee of the Visual Effects Society. His team released a white paper in March that focused on (W)ork (F)rom (H)ome best practices. From Vancouver to Sydney to Los Angeles, Darin will share his insights on where things are going and how WFH will play a part in the future forever.
Speaker:
Darin Grant, CTO, Animal Logic
Designing a Workflow for the Future of the Industry
Thankfully, real-time products and solutions for remote collaborative review have been in development in film even before the pandemic arrived. The idea of a cloud-based collaboration platform that enables even an iPhone to operate as a suite in a simple and flawless fashion of course gained even greater urgency with COVID-19, yet it's a solution that was widely implemented to reduce expenses and the inconvenience of booking session time. It's now a solution for keeping people safe. In this demonstration, we'll join the teams from Sohonet and Moxion live from Auckland and explore workflows that will prepare production teams and technologists for the next wave of change since in the wake of the pandemic no one is just staying dry anymore.
Speakers:
Chuck Parker, CEO, Sohonet
Hugh Calveley, Director & Founder, Moxion
Conversations in Space: Working Remotely in the Age of Immersive Technologies
This talk will explore how creative and immersive technologies are transforming the way scientists and engineers are exploring and studying our solar system.
Speaker:
Sasha Samochina, NASA Jet Propulsion Laboratory