Remote Collar RV Dog Training Seminar-Ellenton Florida

Saturday, January 21, 2017 at 9:00 AM

-

Sunday, January 22, 2017 at 5:00 PM (EST)
Event Details
Remote collar Training Workshop
See what folks are saying about the seminars
One of the most misunderstood pieces of dog training equipment will be explained and used all weekend on the dogs in attendance. We have a great layering system that involves food, leash, training collar and remote so dogs get excited when they see the remote collar.
Often called "shock collars" and demonized in the dog training world. Find out why more and more people are starting to use remote collars to train their dogs, as the technology is changes as well as the training style changes so the dog and the handler have a very clear understanding of not just the technology but also of the training. 
We do not look at the remote collar as the last choice but the best choice and the first choice. For puppies as young as 14 weeks to the most nervous and aggressive dogs it is not only a off leash training tool, but a rehab and state of mind tool that can actually destress, relax and whisper to a dog in order to change the dogs state of mind.
We take the mystery out of the training as many folks feel the remote collar is a complicated piece of training equipment, with our pressure on/off training system we make it very easy for you, the dog handler and the dog to understand the training. 
The wonders of a remote collar to communicate what you want up to 1 mile away with a whisper or a shout is an incredible way to build a great relationship with your dog.

With this 2 day seminar which is geared for dog owners and dog trainers who have never used a remote collar  to folks who have been using them, but want to either brush up on their skills or clean up some mistakes they have made with them. These seminars are geared towards both dog owners and dog trainers. 
Learn how to find your dogs working level
Learn how and why the dog understands the pressure on/off switch and is motivated to learn
Learn how the dog gets excited about the remote collar
Prevent your dog from being collar smart
Learn all the basic commands, Sit/Down/Place/Recall and remote collar heeling
Learn when to use a correction level with your dog
Learn easy to learn drills that you can train in your living room that transfer to large open areas
Learn how to get off of prompt mode (using the collar every time you give a command) and move to correction mode (you only need it when the dog does not listen)
Learn how we can fundamentally change the state of mind with the dog utilizing the remote at such low levels humans do not even feel them. (push button Calm on Command)
We also spend time on behavior modification with your dog, what I call the art of eliminating bad behaviors. 
Remote collars are some of the best tools to eliminate jumping, barking, biting, resource guarding, barrier aggression, and dog and human aggression. 
Learn how remote collars are one of the best tools to eliminate separation anxiety. 
With all of the talk of low level remote collar training (which we do a lot of) when do you use a higher level? what behaviors do you use it on to permanetly stop? Learn how to do it responsibily and effectively.
Learn how the remote collar is the best tool for nervous/fearful/anxious dogs (yep, goes against what most people would think)
Understand how to properly punish your dogs unwanted behavior in a calm and non emotional way. We call it a calm correction, the most effective way to communicate what you do not want your dog to do. In a way that they understand. 
Working spots bring a dog $450 
Audit spots (limited to 20) do not bring a dog $300
This does not include the price of a remote collar (we will have Ecollar Technology 300 and 800 models avl for sale, you can bring your own, we train on Ecollar Technology brand, but you can also bring Dogtra Collars.
Seminar runs Saturday and Sundays 9am-5pm both days and includes snacks and lunch
For all folks getting a working spot, fill out a Training Contract for your dog
For folks purchasing a WORKING spot, please fill out our Training Contract so we have a better understanding of your dog's issues and behaviors prior to the seminar; there is also liability issues that are addressed.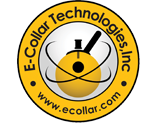 *All tickets are non-refundable. However, a ticket may be transferred to another owner/dog, if the original person can no longer attend. If transferring your ticket to another owner/dog, the new prospective attendee must fill out the above Training Contract and submit vaccination records before attending the seminar.
When & Where

K9 Rules Camp
6208 29th East
Ellenton, Florida 34222


Saturday, January 21, 2017 at 9:00 AM

-

Sunday, January 22, 2017 at 5:00 PM (EST)
Add to my calendar
Organizer
Solid K9 Training offers Board and Train, Board and Play as well as daycare. We specialze in off-leash training and training of some of the most challenging dogs around at our training facility in Providence RI. Jeff tours the world, doing 2 day seminars geared towards dog owners, trainers, shelter  and rescue folks.  Jeff Gellman is also part of the Train the Trainers (T3) seminar series which is a 7 day seminar series geared towards folks looking to get int the dog training business.