Description
Are you struggling with engaging your attendees during an online webinar, conference, workshop or a summit? If you answered yes, you are in the right place!
During this Demo, you will learn how to use Remo:
To grow your revenues
To drive engagement during your live event
To foster deep and meaningful connections and more!
Get ready to truly network online! Learn how to successfully engage your attendees with built-in interactive tools during your next online event with Remo.
Discover what Remo can do for you
Turn on your video and microphone: Meaningful conversations happen face-to-face! Turn on Video and Microphone access to begin creating lasting relationships.
Jump to different tables: Move to different tables and interact with a whole new set of people. Table hopping is unrestricted, giving you the freedom and opportunity to get the most out of this networking event.
Network and Connect: This is what you came for! Interact face to face with some of the best in the business, message them in private chat boxes and connect on LinkedIn directly through the platform.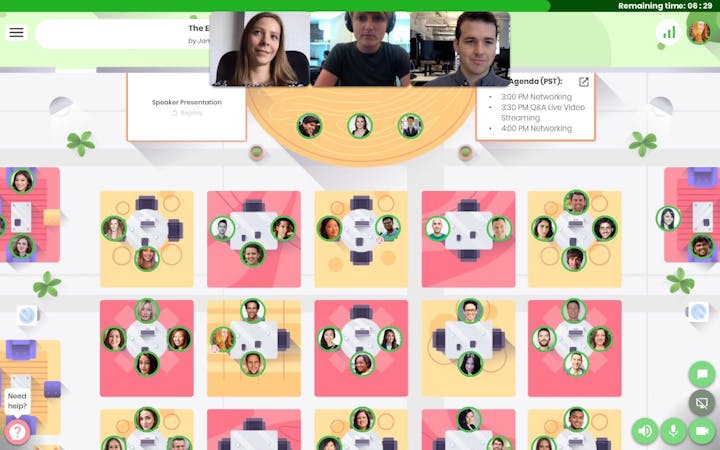 Time
5:00pm PST | 8:00pm EST | 1:00am GMT
Connect with attendees from all over the world!
Be sure to check your local timezone.
What is Remo
Remo Conference is the first ever virtual networking event platform to allow people to have face-to-face networking just like at offline events. The #1 reason why people go to offline events is to network with their peers, but today webinars don't offer this experience. Remo provides a virtual networking experience that allows attendees to meet each other like at an offline event.
"Described as the best networking platform!"