About this Event
Join us for an entertaining and engaging evening of music, spoken word, creative performances, guest interviews and special surprises at R. House's latest event series, "Remington At Night."
Register in advance to reserve the best seats in the house. It's complimentary.
This month's guest interviews include a sit down conversation with Maryland State Senator-Elect, Mary Washington of the 43rd district and Dr. Shirley Basfield Dunlap, Associate Professor and Coordinator of Theatre Arts at Morgan State University.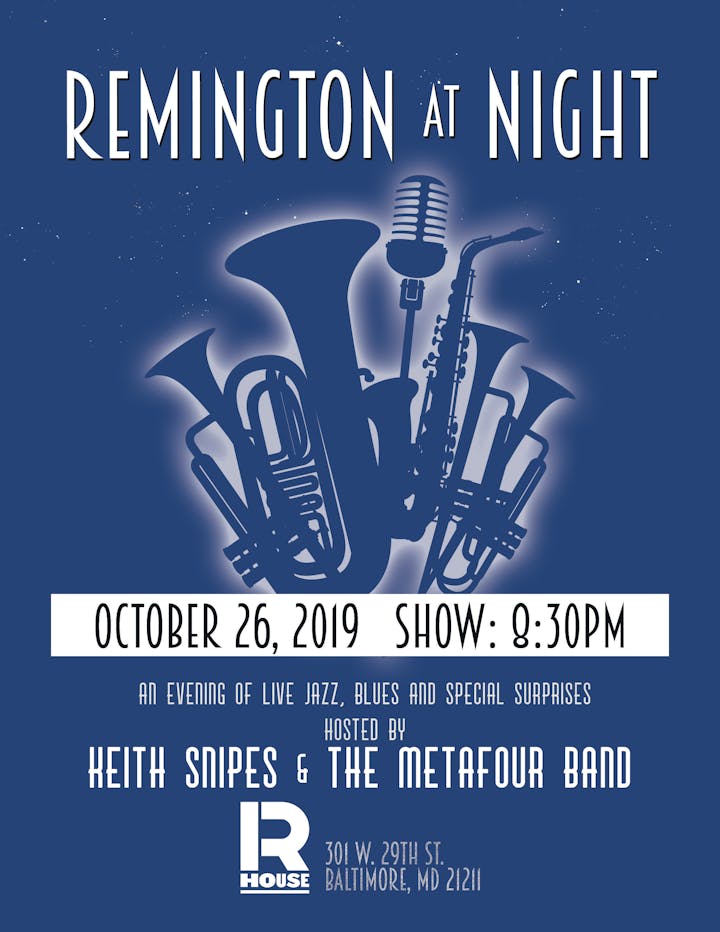 Show starts at 8:30pm
Before the show and throughout your evening stop by one of our 11 food stalls at R. House for dinner and enjoy drinks at r. bar!
Subscribe to our email list for first access to events & tickets: http://bit.ly/RHouseEmails
ABOUT R. HOUSE:
R. House is Baltimore's launchpad for outstanding food and creating community.It is the place to come together. It's a food hall, but more than that, it's a community. We believe in being neighbors, not guests; we see possibilities, not limitations. This is your gathering place, your kitchen table, your office, and your front stoop. This is your house, our house, R. House.
ABOUT KEITH SNIPES
Keith Snipes is an actor, narrator, orator, writer, and social commentator. He is the CEO of DaisyMaeMedia, a multimedia organization with the mission to advance civic engagement amongst underrepresented constituencies through the use of art, literature, and other forms of cultural and intellectual works.
Keith has served as host of several public affairs and politically oriented programs on both radio and television. He began in television in 1995, hosting a weekly show entitled "Solutions," which focused on issues impacting black males. More recently he hosted an award-winning program on Maryland Public Television entitled "Hard Working Families," which served as an informational resource to assist poverty level and working-class families, throughout Maryland.
Flyer design by Studio Creative Group