Description
Ready, Set, Let's Glow!
Do you have an entrepreneurial spirit? Do you love age-defying, science-based skincare? Do you love meeting new people, having fun and sharing your enthusiasm for a new brand with others? And making money at the same time?
Then we want to meet YOU face to face!
RemeVerse, a Nashville-based skincare & cosmetics company, is coming to Dallas for this special one-day event of information, inspiration, team-building, product, business and leadership training!
Get ready to grow personally and professionally as you hear from RemeVerse founders, company president, product formulator and top leaders.
Your ticket includes all this below, including lunch and a swag bag! Guests are FREE.
9:00am - 10:00am - Check-in and Meet & Greet with RemeVerse Leadership Team. Pick up your RV swag bag, grab your coffee and get ready to GLOW!
10:00am - Noon - Here we grow! Learn how to leverage your love of the health and beauty industry into a profitable business. Hosted by Co-Founder Lois Elliott and President Hallye Terrell.
Noon - 1:00pm - Catered lunch included with your paid ticket
1:00pm - 2:00pm - "Science of Skincare" includes everything you need to know about the science behind our products. Hosted by Product Formulator Randy Wall.
Afternoon Breakout Sessions: 2:00pm - 4:00pm
Leveraging Social Media & breaking through the clutter

RemeVerse Certified Skincare Coach - Certification Class

Leadership Roundtable Discussion (RemeVerse Managers and above)

The Entrepreneur in YOU
4:00pm - 5:00pm - Closing Session
. For questions, contact us at info@remeverse.com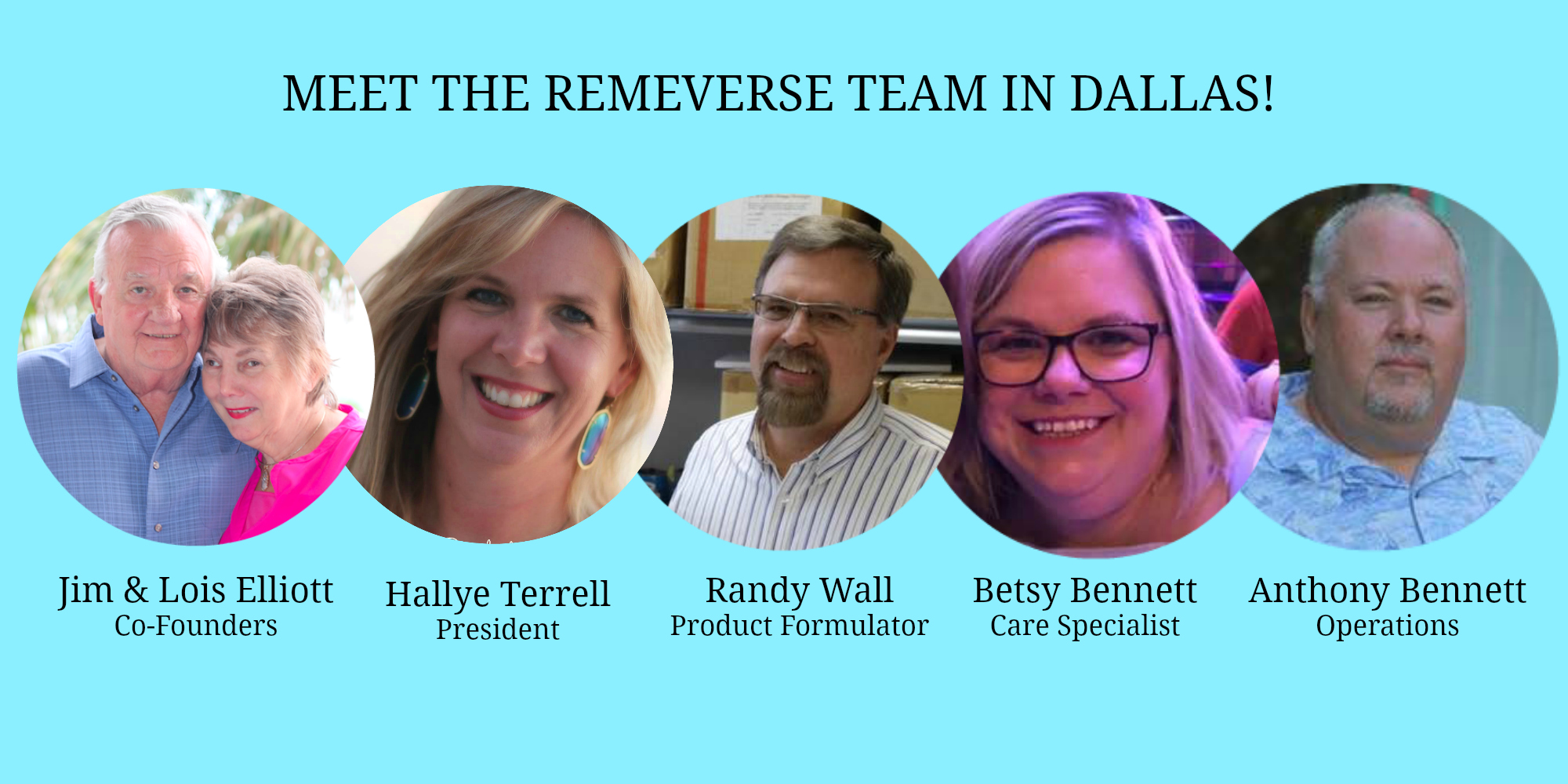 FAQs
Who needs RemeVerse? Well, anyone with skin - clearly. Men, women, teens, seniors and people with all skin types use and love our products.
Anyone else? If you have skin AND are looking for a way to earn extra income, save for the future, get out of debt, or ditch the 9-5 job once and for all, then RemeVerse really might be your answer.
Is RemeVerse just another skincare company? Absolutely not! We've created a simple skincare system with the very best ingredients available today. All our formulas are ours exclusively, and we MAKE our own skincare products, in our own lab, right here in the good ol' USA. But hey, that's why you need to come to this event! You'll learn all about us here.
I've looked at a lot of network marketing companies. How is this one different? First, we are a new company. After four years in research and development we are now expanding into new markets outside of the Nashville area (our home base). If you've ever wanted to be in on the ground floor of a new company, this is it. But even though we're new, we've got a lot of experience under our belts. Come to the event where you'll learn all about our debt-free company, solid leadership and our capitalism-loving, entrepreneurial-minded founders.
Any more questions? Contact the person who invited you or email Betsy Bennett, IBO & Customer Care Specialist. She loves to meet new faces, answer questions and help others on this path to success. bbennett@remeverse.com
http://remeverse.com/home.aspx