Description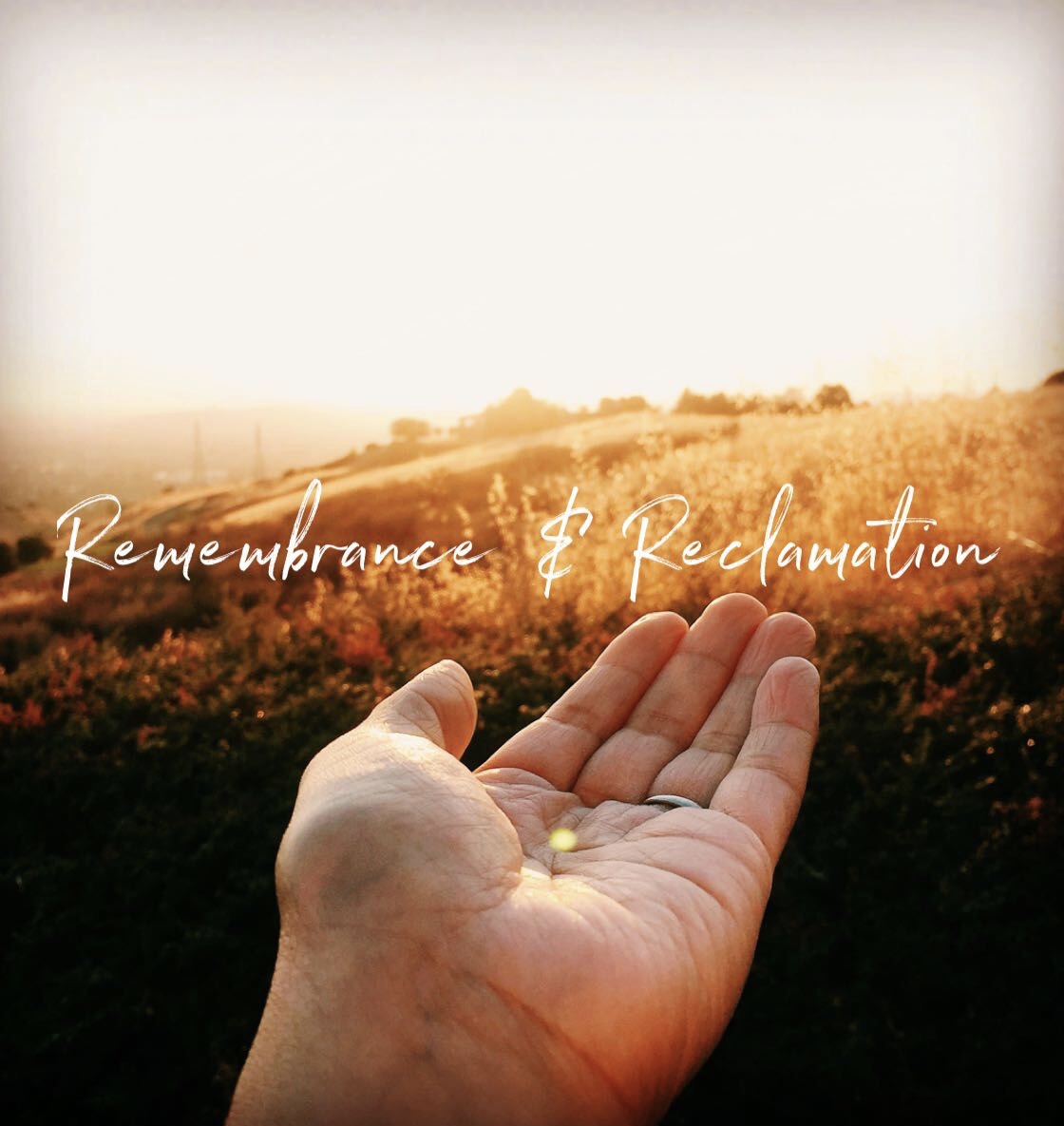 The month of October is upon us and for most of the country, this means one thing- Halloween! Okay, maybe four things- Oktoberfest, pumpkin spice lattes, sweater weather AND Halloween. Time for indulgence (sugar and alcohol), fun and scary costumes and scaring the crap out of each other. Although today's fall and Halloween celebrations are considered fun, they've taken us away from the original spirit of this seasonal celebration- to honor the liminal time and space when the boundaries between the seen and unseen worlds get thinner. This thinning of boundaries allows spirits to make their presence more easily felt and their messages more clearly perceptible. It also allows us to more clearly see beyond our physical world.
As time passed and energies have changed, the thinning of the veil is no longer limited to just a few days per year. The boundaries between worlds have rapidly thinned and blurred and we are all experiencing a very special time and space of transition. Not only are we experiencing a shifting of worlds and dimensions, we are collectively standing at the threshold between the exit of old out-dated paradigms and the ushering of a new reality. Each one of us are being asked to tap into our power to co-create an expansive new way of being.
Today's western celebration of Halloween, however, speaks to how far we've been removed from truly connecting with our power. Where we used to be in tune with the presence of spirits, we now trivialize or even demonize them. Instead of being taught to own and explore our innate power to create ANY reality, we are taught that there are monsters, demons, and evil more powerful than us, just waiting to pounce on us if we dare to explore past our limits. We were all born with our own inner compass, guidance, and access to infinite intelligence, and yet we've been taught to bypass our intuition and rely strictly on the truth and values dictated by a select few who are supposedly more knowledgeable and wiser than we could ever be. Is it any wonder why so many people feel so powerless to change the situations they find themselves in and the world around them?
Can you imagine what the world would be like if each person was aware of their connection to the Divine? What if each person became aware of their connection to the cosmos and expanded their realm of possibilities beyond our Earth experience? What if each person experienced their connection with the guidance and wisdom of spirit that has ALWAYS been available to them, just waiting to be accessed? What if people deeply connected with their truths and trusted themselves to fully embody them? What if people experienced the true medicine and nourishment that nature has to offer us in abundance? What if people learned to piece together the pieces of the puzzle we find in each other to exponentially open our perspective in discovery of who we truly are.
What if we took it one step beyond imagination and made it real? Would you be willing to explore beyond the world you know and see now to make it possible? Are you willing to take a step towards remembering and reclaiming your sovereignty, power, connection and abundance? Are you willing to put what you discover to use to create the world you've yearned to live in?
Come and join us on October 26 for an opportunity to explore and play with this powerful possibility. Join us for an evening of R & R- rememberance and reclamation. We'll be Holding Space, creating an immersive experience for you to remember and reclaim the essence of the Divine Being that you truly are.
There are no gimmicks, novelties, scare tactics, nor tricks. The whole point is not to trivialize the unseen nor to present it as a novelty, but to reconnect you with your own magic within that creates the reality all around you. Our aim is simply to share our vision of what we know is possible because it's the reality we live in right now. None of us are here to force or convince you to do exactly as we do or believe in our truths. We're simply offering a way for you to explore your own truth and possibilities. So we invite those with open minds and open hearts as we hold space for your open experience. There's nothing new to discover here, but there is a vast well of YOU-ness waiting to be remembered, reclaimed and reinvigorated- everything that was yours to begin with.
We're simply Holding Space for you to open up and reveal YOURSELF.
| event details |
So, what will this space of remembrance and reconnection look like?
We'll be holding space in the outdoors, under the open sky, surrounded by views of the golden hills of Silver Creek as the sun sets.
5:00-5:30pm You'll be welcomed with light nourishing refreshments made with loving intention by Conscious Kitchen SJ as you relax and settle in to the space and enjoy the view of the sunset against the golden hills.
5:30pm Paulyn Nguyen will lead us through a sequence of movement to help put our bodies and minds at ease in preparation for the adventures ahead.
You'll then be led through a guided group visualization experience that will give you an opportunity to immerse yourself in the experience of remembering and reclaiming aspects of yourself:
6:00-6:30pm Reconnect with your Divinity- This guided visualization unravels the layers of identities and masks that we often hide behind(and what often weighs us down). You'll be guided to strip yourself down to the creative essence of the Divine that you carry with you in your simple and powerful Being.
6:45-7:15pm Galactivation- If you've had an Akashic Record reading done with me before, you're aware of your Soul Group of Origin- the place in the galaxy (or Universe) where your soul originated as an individuated extension of Source. Many of us have come here on Earth as starseeds to bring knowledge or anchor in energies from these places that we came from to guide those in the Earth experience towards a new and expansive way of being. Even without this prior knowledge from an Akashic Record reading, this guided visualization will give you a direct experience of your galactic origin to give you an awareness of your cosmic roots and what you were meant to bring forth into your current Earth experience.
7:30-8:00pm Squad!- Each of us has an entourage of spirit beings who guide us through life. This guided visualization takes you to a conversation with your spirit guide where you'll be open to receive gifts and any message that your guides needs you to know about your current life experience. The thinning of veils makes this conversation that much more vivid and clear.
8:00-9:30pm Integration. Take time to process what you've experienced and really take it all in. Most importantly, feel free to talk about and share your experience and insights with your fellow explorers and share your stories as you enjoy a full course intentional dinner prepared by Conscious Kitchen SJ. We'll be holding a safe space for non-judgment and the blossoming of new ideas. It's through this shared connection that we can collectively gain perspective and empower each other to truly embody who we came here to be. We are pieces of the puzzle for each other, so take full advantage of this opportunity to connect.
Deepen your experience by partaking in rapé medicine ceremony, clearing your energy through a 30-minute reiki session or gaining more clarity through a card reading (additional fees for each offering).
**NOTE: Please dress comfortably and warmly as this is an outdoor event. Please bring a mat to lay or sit down on and a blanket to keep you warm, if needed. Meditation cushions and pillows will be available for seating or laying comfort.
>< ENERGY EXCHANGE ><
Nourishment + Movement + Meditation
FORERUNNERS $80/person (ticket sales end 10/25 @11:59pm)
<| ADDITIONAL SERVICES |>
Rapé Medicine Ceremony $5 pre-pay, $10 at the time of the event
30-minute Reiki Session $45
Tarot Reading $15