Description
ABOUT THIS EVENT
During the fall of 1918, in the last months of World War 1, Philadelphia hosted the largest parade in its history. Within days, influenza casualties overwhelmed hospitals. What happens when a quarter of a city's population gets sick at once, killing 12,000 people in just six weeks?
Join us on the 100th anniversary of the outbreak of the flu pandemic in Philadelphia to see previews of the Mütter Museum's most ambitious exhibition in its history: Spit Spreads Death.
Included with Museum admission, visitors will learn about and participate in the commemoration of victims of the catastrophic 1918 flu pandemic that decimated the population of Philadelphia.

There will be limited free flu vaccines available; first come first served.
Access to this event is included with purchase of your General Admission ticket to the Mütter Museum. Click here to get tickets.



This event is supported by a grant from the Pennsylvania Historical and Museum Commission, a state agency funded by the Commonwealth of Pennsylvania with support for the research and development of Spit Spreads Death: The Influenza Pandemic of 1918-19 in Philadelphia provided by The Pew Center for Arts & Heritage.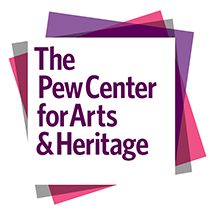 You may be photographed during this event for use by The College of Physicians of Philadelphia/Mütter Museum.
Questions? Email events@collegeofphysicians.org


Photo Credit: Naval History and Heritage Command
This is an image from the Liberty Loan Parade that took place 100 years and a day before our event. The crowding shown above was a huge catalyst to the spread of the disease.