Remembering Rightly: Mark Charles, a Native American Christian Perspective
Description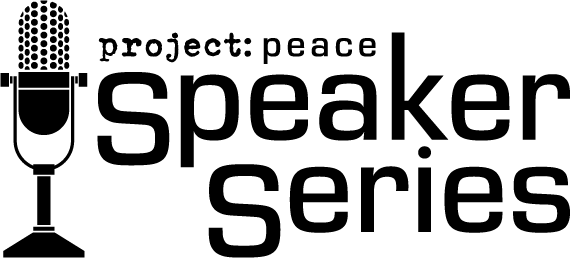 The United States Constitution begins with the inclusive sounding words "We the People", but it can be argued that it has never fully meant "All the People". This is reflected in our history, which includes stolen lands, broken treaties, slavery, internment camps, mass incarceration, and gaping income inequality that persists today.
This event seeks to ground a history we need to remember rightly in the context of the Bay Area with Corrina Gould. Mark Charles will then examine the "discovery" and founding of America, looking at how Christian rationale was used to justify our nation's most shameful decisions regarding land claim. He will conclude with a vision for how these deep and systemic challenges can be addressed. Sandhya Jha will moderate a Q&A, and there will be an optional debrief afterwards led by Mark Charles.He will conclude with a vision for how these deep and systemic challenges can be addressed. Sandhya Jha will moderate a Q&A, and there will be an optional debrief afterwards led by Mark Charles.
All guests will receive a free 2019 Equal Justice Initiative calendar, which features daily historical racial events so that we might acknowledge the truth about our history and be better prepared to address contemporary issues.
AT THE DOOR TICKETS - Can be purchased online on the day of or with cash at the door.
$30 General
$20 Students
SCHOLARSHIPS
We would like for this space to be available to anyone. If the cost of a ticket is a deterrent, please contact Sarah at sarah@projectpeaceeastbay.org.
SPEAKER BIOS

Mark Charles is the son of an American woman (of Dutch heritage) and a Navajo man. He speaks with insight into the complexities of American history regarding race, culture, and faith in order to help forge a path of healing and conciliation for the nation. Mark serves as the Washington DC correspondent and regular columnist for Native News Online, served on the board of the Christian Community Development Association (CCDA), and is a former Board of Trustee member of the Christian Reformed Church of North America (CRCNA). Mark also consults with the Calvin Institute of Christian Worship (CICW) and is a founding partner of a national conference for Native students called "Would Jesus Eat Frybread?" (CRU, IVCF and CICW) Mark's forthcoming book on the Doctrine of Discovery entitled "Truth be Told" (written in collaboration with Soong-Chan Rah) will be published by InterVarsity Press in 2019.

Corrina Gould is a Chochenyo and Karkin Ohlone woman, born and raised in Oakland, CA, or the ancient village of Huichin. She is the co-founder and a lead organizer for Indian People Organizing for Change, a small Native run group that works on Indigenous peoples' issues. Corrina's current focus includes creating an Ohlone land trust within the urban setting of her ancestral territory in the Bay Area. She also works full time at the American Indian Child Resource Center, where she assists in directing an after school program that provides services for Native students in Oakland. Corrina also sits on the California Indigenous Environmental Association Board, the Board of Directors for the Oakland Street Academy Foundation and is the treasurer for the Edes Ave HOA. She has three children and two grandchildren, and is an avid Raiders fan.

Sandhya Jha comes from an extensive background in community organizing and political engagement and is currently Founder & Director of the Oakland Peace Center. She is an anti-racism trainer for the Christian Church (Disciples of Christ) and a regular public speaker across the country on issues of race and social justice. Her book "Pre-Post-Racial America: Spiritual Stories from the Front Lines" was one of Publishers Weekly's top five books on race and religion in 2015. She also loves to sing and play guitar and to cook meals for her expansive family of choice here in Oakland.
RESOURCES
Mark Charles' blog for his latest writings.
A map of Native territories, languages, and treatises.
The latest news stories centered on Native American people, with some articles by Mark Charles.