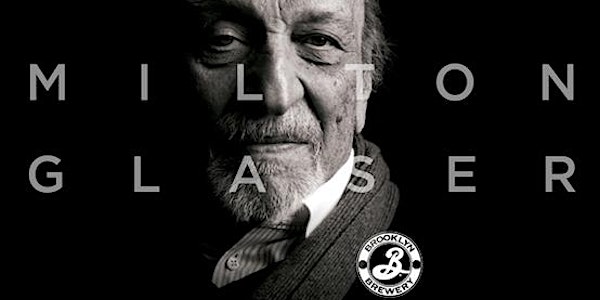 Remembering Milton Glaser A'51
A panel of graphic designers discuss the work of Milton Glaser, a 1951 graduate of The Cooper Union
About this event
Milton Glaser, a luminary in the art of graphic design, had an outsized impact on those in his field and beyond. Join us for a discussion of his vast body of work as we honor his incredible legacy. A panel of designers will comment on Glaser's work and his influence. Panelists include Gail Anderson, Walter Bernard, Seymour Chwast A'51, Steven Doyle A'78, Steven Heller, Steve Hindy, Mirko Ili´c, Jonathan Key, Ellen Lupton A'85, Reynold Ruffins A'51, and Zipeng Zhu.
This event will be streamed live on The Cooper Union's YouTube channel. Click here to watch.
This event is sponsored by The Cooper Union and Brooklyn Brewery.