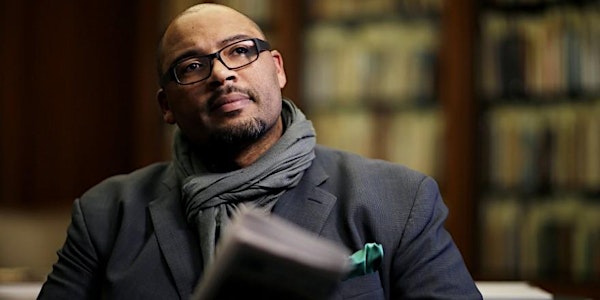 Remembering Dr. Pellom McDaniels, III
A Gathering of the Community. Remembering Dr. Pellom McDaniels, III.
About this event
Hammonds House Museum invites to you join us in celebrating and remembering our dear friend, Dr. Pellom McDaniels, III. Pellom died suddenly at his home on Sunday, April 19. The following announcement of his transition was shared by his wife, Navvab McDaniels.
"On behalf of my children and I, it is with deep sadness I share that Pellom McDaniels III passed away suddenly this morning at the age of 52. We are heartbroken. He was such a force, and the most amazing father, husband, and person I knew. When people asked me about Pellom McDaniels III I always smiled and said, "I really admire him." He was fabulous, loving, and passionate about his family and his work. He was the love of my life and a tremendous partner and friend. He had such dreams for our children and he will not see them into adulthood. Please send up your prayers, good thoughts, and blessings for his soul on its journey."
While we are unable to gather physically, we felt the strong need to gather digitally so we can speak his name and remember him collectively. Remarks will be delivered by W. Imara Canady (AIDS Healthcare Foundation), Clint Fluker (Woodruff Library-AUC), Fahamu Pecou (Visual Artist), Charmaine Minniefield (Visual Artist), Kevin Sipp (City of Atlanta), Doug Shipman (Woodruff Arts Center), Anne Collins Smith (Spelman College Museum of Art) and others. Hammonds House Museum Director, Leatrice Ellzy will host.
This event will be broadcast via ZOOM. The ZOOM link will be sent to your email on Saturday with your event reminder. We hope you will be able to join us.