Featuring Dr. King's life in the movie Selma
About this event
You and your family are invited to commemorate the life and legacy of Dr. Rev. Martin Luther King, Jr also known as MLK day to honor the life of a fighter for racial justice and equality. In the movie Selma, Dr. King planned the Selma to Montgomery march for African Americans to have the right to vote in the Voting Rights Movement, that's known as the "Bloody Sunday Selma".
Come be educated and live out the Dream to strike down discrimination and reduce systematic racism in this reproduction of Dr. King's life.
Enter door number17 on the east side of the Ivy Tech Community College, Lawrence Campus building.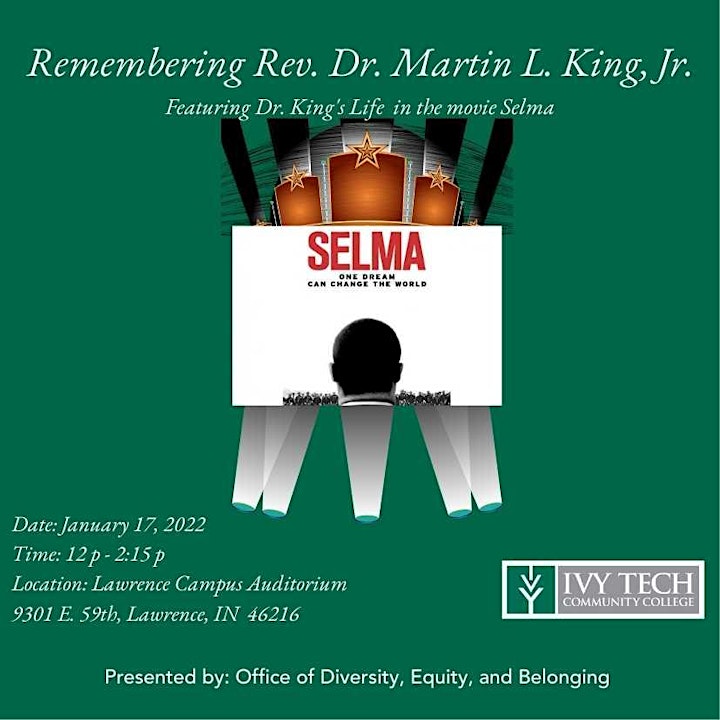 Organizer of Remembering and Commemorating Dr. Rev. Martin L. King, Jr.