Remember, Recover, Reclaim with Dr. Estella Habal: Hidden Treasures
Please join us for "Hidden Treasures: The Jewels within The Filipino American Center"
About this Event
Please join us for our fifth discussion in the Remember, Recover, Reclaim series hosted by Dr. Estella Habal. This series remembers our Filipino-American community members who labored, organized, worshipped, danced, lived and died in San Francisco's Manilatown neighborhood and beyond. This program recovers these stories to reclaim our heritage.
Our April 24th program welcomes Filipino American Center Librarian Abraham Ignacio, past San Francisco Public Library Commissioner Ernest Llorente and City Archivist Susan Goldstein, who will lead us into the little known riches found in unexpected corners of the San Francisco Public Library! Whom might you want them to help you find? Generations of Filipino Americans, family histories and poetry perhaps?
We look forward to having you join us for another FREE Family-Friendly program!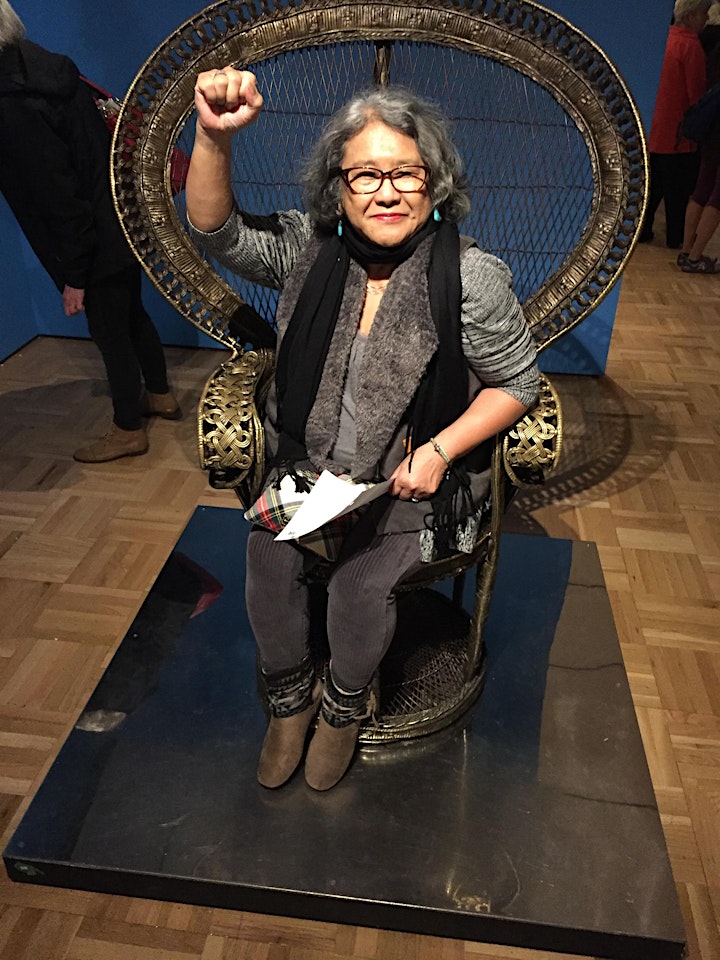 Our Host
Estella Habal, PhD. Dr Habal is an Original Defender of the International Hotel, a San Jose State University Professor Emerita, and author of the definitive book on the International Hotel Eviction, San Francisco's International Hotel: Mobilizing the Filipino American Community in the Anti-Eviction Movement.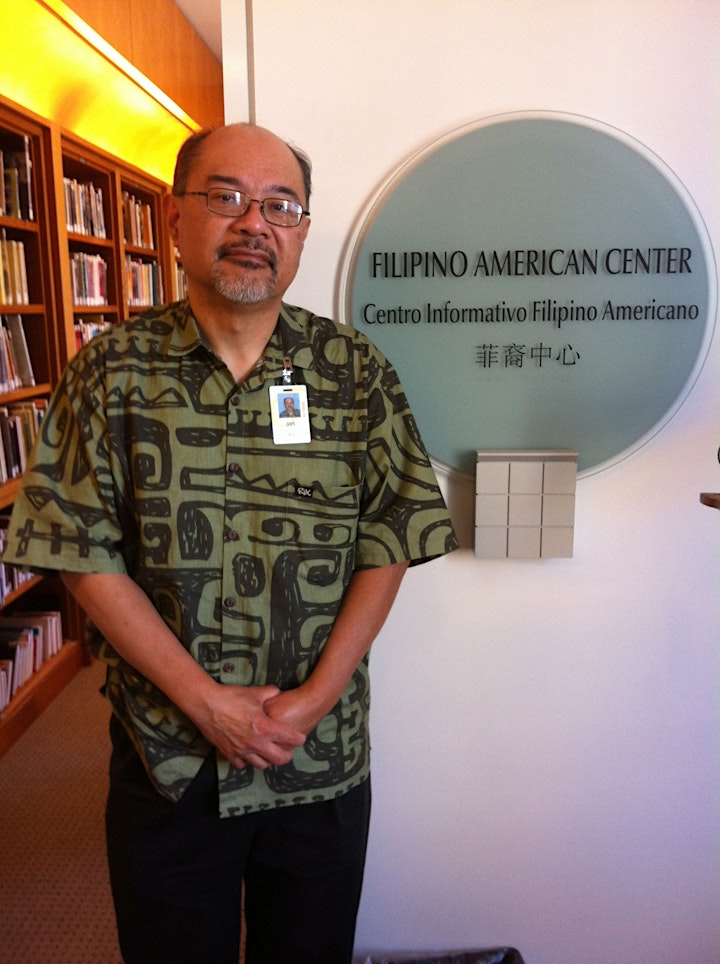 Our Guests
Abraham (Abe) Ignacio, Jr. is the librarian for the Filipino American Center at the San Francisco Public Library. He received his Masters in Library and Information Science (MLIS) in 2014 from San Jose State University. Abe completed his B.A. in Ethnic Studies from the University of California at Berkeley. With Enrique de la Cruz, Jorge Emmanuel and Helen Toribio, he co-authored The Forbidden Book: The Philippine American War in Political Cartoons. He is a member of the East Bay chapter of the Filipino American Historical Society.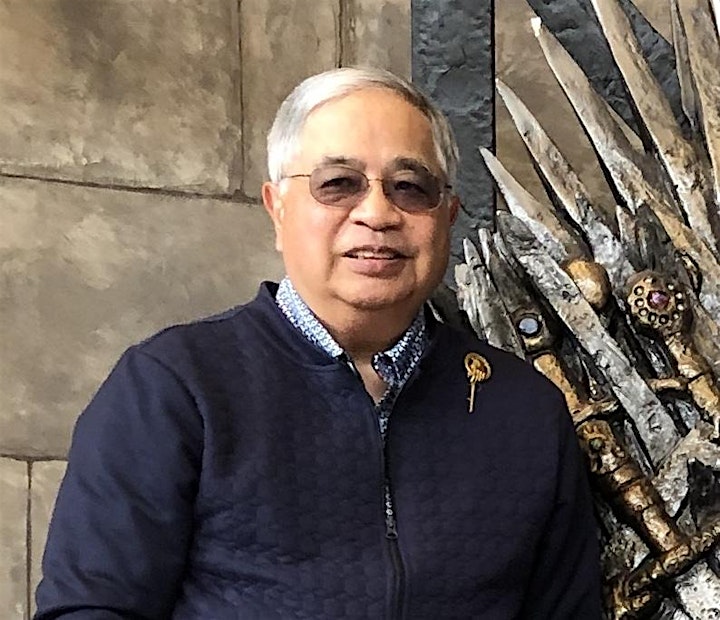 Ernest Llorente is a native San Franciscan whose parents immigrated to San Francisco after World War II. He graduated with an undergraduate degree in History from UC Berkeley and obtained his Juris Doctor Degree from UC Davis. He served as a Trial Attorney for the San Francisco Public Defender's Office for 22 years then continued his service to San Francisco as a Civil Litigation Prosecutor for the San Francisco City Attorney's Office for ten years. While serving as a government attorney he also served the City as Chairman of the Citizens Advisory Committee on Elections.
Ernest Llorente was one of the seven Founding Members of the Filipino Bar Association of Northern California (FBANC) and served as the FBANC's second President. He is pleased to say that the FBANC was able to support and mentor new Filipino attorneys including Bill Tamayo, the current Managing Attorney for the Equal Employment Opportunity Commission for the Western Region.
After Willie Brown Jr. was elected Mayor of San Francisco, he appointed Mr. Llorente to the San Francisco Public Library Commission, where he later served as its President. Ernest Llorente considers himself fortunate to have contributed to the development of the Affinity Centers in the new San Francisco Main Library.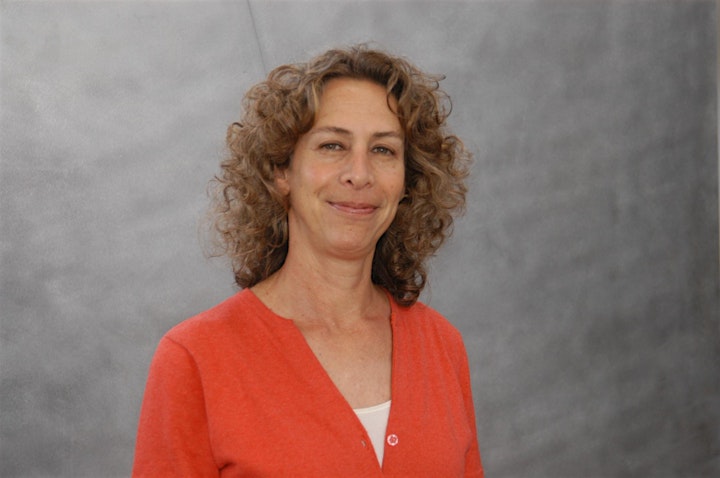 Susan Goldstein has served as the City Archivist of San Francisco for over 25 years, documenting the city's official and unofficial history at the San Francisco History Center at the San Francisco Public Library. The History Center collects and preserves the archives of the City and County of San Francisco, as well as maintains a local history collection, an extensive photograph collection, and a public reading room. Goldstein also spearheads a number of digital projects for SFPL, including the "Shades of San Francisco" project, setting up photo collecting days in different San Francisco neighborhoods in order to add more images of ethnic diversity and representation to the library archives. Previously, Goldstein worked as the Archivist to Senator Alan Cranston for three years and at the Labor Archives and Research Center at San Francisco State University. Goldstein received her B.A. in American Studies from Brown University, an MLIS from UC Berkeley and her MA in History from UC Santa Barbara.
For more information about the Remember, Recover, Reclaim series or the Manilatown Heritage Foundation please contact us at: mhf@manilatown.org
Book Festival Artwork by Ella Romero