Remaking America: From Poverty to Prosperity

Thursday, January 12, 2012 from 6:30 PM to 9:00 PM (EST)
Event Details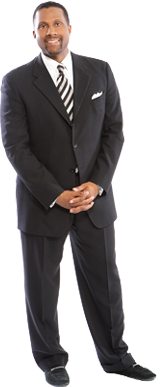 The nationally televised discussion, "Remaking America: From Poverty to Prosperity", will be held from 6:30 p.m. – 9 p.m. Thursday, January 12, 2012, at George Washington University's Lisner Auditorium, 730 21st St. NW, Washington, D.C. The event, sponsored by WK Kellogg Foundation and the AARP Foundation is free and open to the public. Doors open at 5 p.m. and advance registration is required at www.tavistalks.com/remakingamerica. Admission is on a first come basis.
During the LIVE broadcast on C-SPAN, panelists will discuss solutions for restoring America's prosperity. Additionally, the participants will discuss a forthcoming White Paper from Indiana University's School of Public and Environmental Affairs (SPEA), to be released earlier in January, which reveals the "new poor" and how the face of poverty in America has changed. 
The conversation will be moderated by Tavis Smiley and the panelists include: Cornel West, Princeton University professor and author; Suze Orman, America's leading authority on personal finance; Michael Moore, Academy Award®-winning filmmaker; Barbara Ehrenriech, prolific author of Nickel and Dimed: On (Not) Getting By in America; Jeffrey Sachs, poverty expert and Professor of Health Policy and Management at Columbia University; Majora Carter, Urban Revitalization Strategist; and Vicki B. Escarra, President and CEO of Feeding America. Additional panelists to be announced.
The conversation will rebroadcast for three nights on Tavis Smiley on PBS beginning Monday, January 16 through Wednesday, January 18 and will continue during The Tavis Smiley Show and Smiley & West both distributed from Public Radio International (PRI).
When & Where

George Washington University Lisner Auditorium
730 21st St. NW
Washington, DC 20025


Thursday, January 12, 2012 from 6:30 PM to 9:00 PM (EST)
Add to my calendar
Organizer
Tavis Smiley Presents is an event production company dedicated to bringing thought provoking discussions, engaging town hall meetings, and consumer expos to communities across the country. During the last 10 years, its programs have reached more than 500,000 conference attendees and attracted millions of television viewers nationwide.
Tavis Smiley is the host of Tavis Smiley on PBS, a weeknight talk show and hosts of The Tavis Smiley Show from PRI, a weekly news and opinion program featuring provocative commentary and exclusive interviews. Smiley is also co-host of "Smiley & West," a weekly current affairs and political program featuring one of America's favorite public intellectuals Cornel West.