Description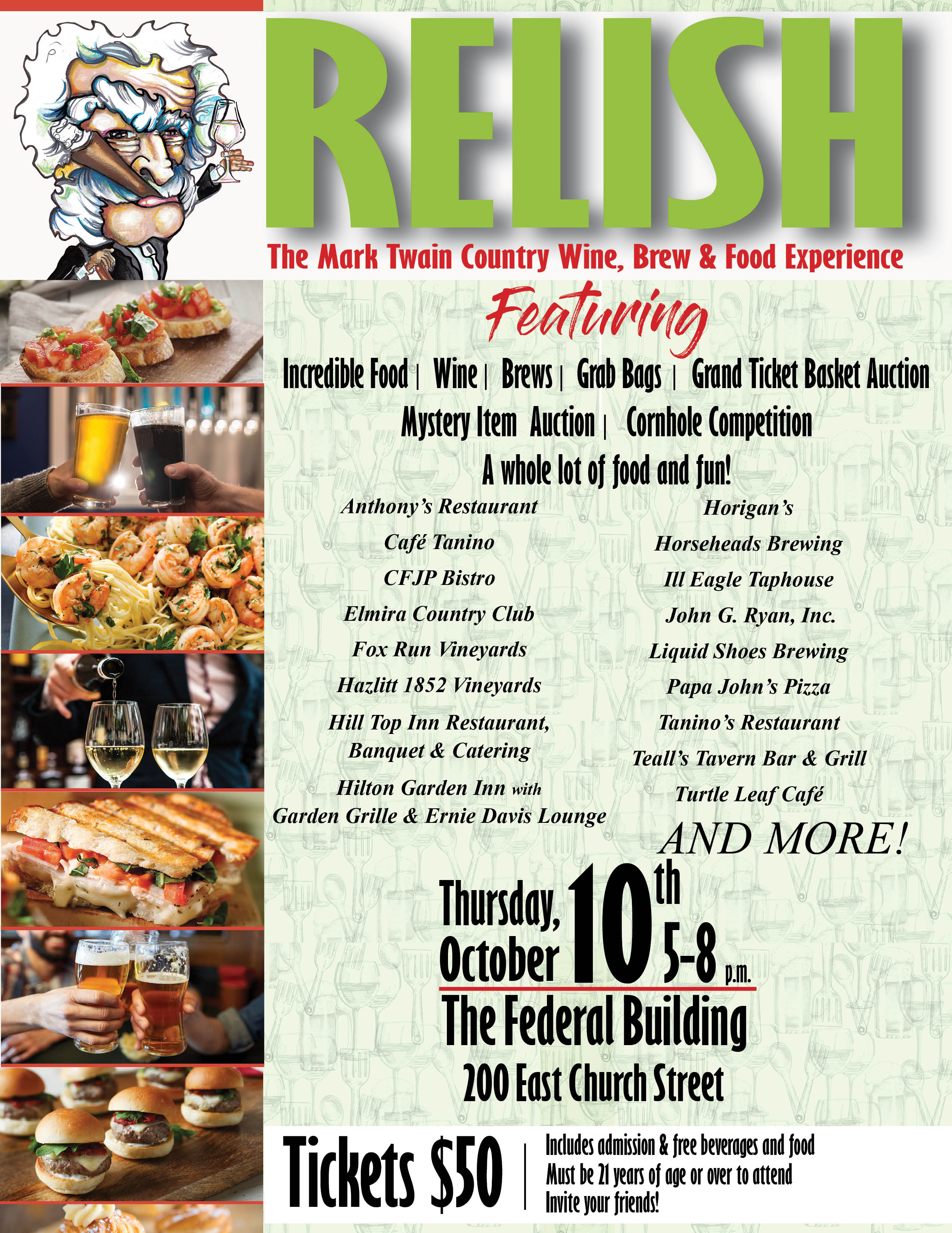 Join us for Mark Twain Country's newest signature food & beverage event! Featuring local restaurants, wineries, breweries, a Grand Ticket Basket Auction, Mystery Item Auction, Corn Hole comeption, Grab bags, RELISH is the region's premier evening of food & beverage delights!
Featuring:
Café Tanino Italian Bakery & Deli
CFJP Bistro
Fox Run Vineyards
Hazlitt 1852 Vineyards
Hill Top Inn Restaurant, Banquet & Catering
Hilton Garden Inn with Garden Grille & Ernie Davis Lounge
Holiday Inn Elmira & Anthony's Restaurants
Horigan's
Horsheads Brewing
John G. Ryan
Ill Eagle Taphouse
Liquid Shoes
Papa John's Pizza
Tanion's Resturaunt
Teall's Tavern Bar & Grill
Turtle Leaf Café
AND MORE!