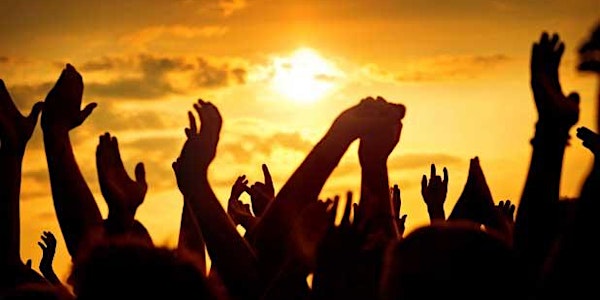 Religious Freedom Rally - COLUMBUS, OH
JOIN US AT THE 'RELIGIOUS FREEDOM RALLY - COLUMBUS, OH' AND STAND FOR THOSE AROUND THE WORLD BEING PERSECUTED BECAUSE OF THEIR FAITH
When and where
Location
41 S High St 41 South High Street Columbus, OH 43215
About this event
Around the globe, millions of individuals are being persecuted simply because of their faith. They are being tortured, enslaved, raped, crucified, driven from their homes, and murdered in the most horrific ways imaginable. The majority of the persecuted are children with girls and women being among those most violated.
This crisis, which is nearing genocidal proportions, is being widely ignored and has been allowed to continue unchecked. We say NO MORE! It's time to call out the persecutors—and their enablers—hold them accountable and secure significant penalties on state and non-state offenders. Please join us on July 10, 2019 at the nationwide Religious Freedom Rally (see locations below) and stand for religious freedom!
OTHER RALLY CITIES:
ATLANTA- CLEVELAND- DALLAS - DENVER - HOUSTON - LOS ANGELES - MIAMI - NEW YORK CITY - PHOENIX - SAN FRANCISCO - TAMPA - VIRGINIA - WASHINGTON, DC - WEST PALM BEACH
SIGN UP on this page to attend the Columbus rally
SHARE THE INFORMATION with friends and family, faith groups and other organizations who stand for freedom
TAKE PHOTOS AND VIDEOS at the event and share with us on Facebook, Twitter and Instagram
ONLINE RALLY:
A social media rally will take place simultaneously in support of those marching and to share our messages far and wide.
SIGN UP on the 'Religious Freedom Rally - Nationwide' page for the online rally
SHARE THE INFORMATION with friends and family, faith groups and others who stand for freedom
FOLLOW US on social media platforms and share messages from #Free2Pray througout the day on July 10
The Religious Freedom Rallies to be held across the county on July 10, 2019, are being promoted by the Save the Persecuted Christians not-for-profit 501(c)(3) charitable organization (application pending). The rallies are intended and planned to be peaceful and lawful. All participants should conduct themselves accordingly and abide by any law enforcement or official instruction immediately and without resistance.