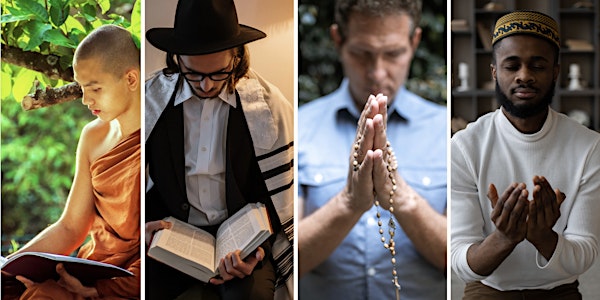 Religious Celebrations, Holy Days and Observances in the Pikes Peak Region
Event Information
Location
The Church of Jesus Christ of Latter-day Saints - Jamboree Meetinghouse
8295 Jamboree Circle
Colorado Springs, CO 80920
The Pikes Peak Interfaith Coalition presents Religious Celebrations, Holy Days and Observances in the Pikes Peak Region.
About this event
Please join us for the first of a dialogue series discussing various religious celebrations, holy days, and observances from around the Pikes Peak Region. We will begin our series with the Buddhist faith tradition and keynote speaker Thay Pho Khai from Abbot of Dharma Rain Buddhist Temple.
Following our guest speaker we will break away into table discussions amongst our peers and if time allows open the floor for question and answer.
RSVP by May 8th, 2022.
Check in will will begin at 1:40.
Refreshments will be served.
Please bring the ticket with you or have it on your phone for check in.
We look forward to seeing you on Sunday, May 15th.
Pikes Peak Interfaith Coalition (PPIFC) mission is to nourish a spirit of understanding and cooperation among the diverse religious organizations and people of the Pikes Peak area and to be a visible expression of respect, understanding and appreciation among all people of faiths. Our coalition consists of Pike Peak area clergy and community leaders of various faiths.
Date and time
Location
The Church of Jesus Christ of Latter-day Saints - Jamboree Meetinghouse
8295 Jamboree Circle
Colorado Springs, CO 80920