Religion, Civilization, Cooperation and Conflict
Actions and Detail Panel
Religion, Civilization, Cooperation and Conflict
Thu, March 30, 2017, 4:00 PM – 5:30 PM MST
Description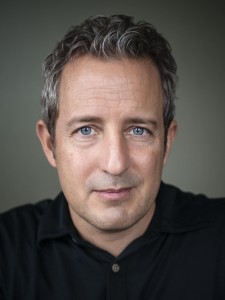 This talk will explore recent work, both historical and ethnographic-experimental, examining the link between religious belief and behaviour and the rise of large-scale societies. Evidence will be presented for the hypothesis that religious beliefs and behaviors have been maintained and strengthened over the course of human evolutionary history because certain groups succeeded in integrating them into cultural packages that deepened group solidarity by incentivizing trust and cooperation. We believe that this cultural innovation was not only a key to the origin of large-scale societies, but also explains the historical question of why religions with moralistic gods have spread at the expense of other types of religion. Since the flip-side of in-group cooperation is out-group hostility, this work also speaks to the connection between religion, conflict and violence.
Edward Slingerland is professor of Asian studies and Canada Research Chair in Chinese Thought and Embodied Cognition at the University of British Columbia, where he also holds adjunct appointments in philosophy and psychology. His research specialties and teaching interests include early Chinese thought, religious studies (comparative religion, cognitive science of religion), cognitive linguistics (blending and conceptual metaphor theory), ethics (virtue ethics, moral psychology), and the relationship between the humanities and the natural sciences.
Slingerland's publications include multiple monographs, translations, trade books, and edited volumes, as well as over twenty refereed journal articles in a wide range of fields. His work has been translated into multiple languages and featured in a variety of popular media outlets. His latest work entitled Trying Not To Try: The Art and Science of Spontaneity (2014), integrates ancient Chinese and modern scientific understandings of spontaneity.