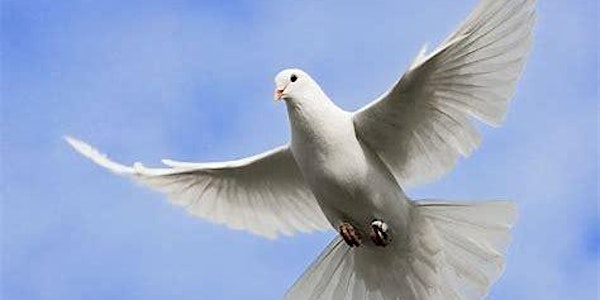 Releasing Trauma & Anxiety to Move Forward with Your Passions & Purposes
This class is designed to assist with managing triggers associated with trauma and anxiety so you can move forward with your passions.
When and where
Location
TriLuminous 1038 Centerville Circle Vadnais Heights, MN 55127
Refund Policy
Contact the organizer to request a refund.
Eventbrite's fee is nonrefundable.
About this event
AReleasing Trauma, Fear & Anxiety to Move Forward with Your Passions & Purposes
Facilitated by Amanda and Jenny at Triluminous
"Be Free!"
This class is designed for those having a difficult time overcoming stress, anxiety and fears. Time to shift your energy and allow your inner & higher self to guide you. Excellent class for those who are highly sensitive (Empaths) as well!
Amanda and Jenny will focus on the following:
• Channeling by Amanda and Jenny related to some of the issues causing stress/fear so you can move beyond it (done in group setting) and empower yourself.
• The impact from living in a fear-base state of mind and techniques to move beyond it.
• Techniques on releasing and moving past trauma and triggers associated with it
• How the energy has shifted making people more sensitive to these changes.
• Using your innate (inner/higher self) to guide you on the 'unknown'.
• Is it your fears/anxiety or are you picking up this from others? Understanding Empaths- the benefits and barriers.
• Provide tools and techniques to allow Empaths to be able to reduce and even eliminate the negative impact of negative energy from other people and the environment. You will be able to live more freely and joyfully without worrying about the impact on you of going into crowds, emotional family drama, negative work environments, and others.
• How do past lives carry over fear, phobias and anxiety? What can be done to shift it?
• Learn how to protect your energy body (aura) to prevent you from absorbing other people's energy and emotions from draining you as well as removing yourself from drama.
• Techniques to get and stay in your heart center.
• Group hypnosis to release triggers for trauma, fear and anxiety.
***************
Premium Packages on Overcoming Fear and Anxiety (scheduled on a coordinated date and time with you-not Oct 1st)
Package Include:
Private reading, private healing, frequency healing, therapy bed and customized individual hypnosis session- Approximately two-hour appointment. Appointments are coordinated with Jenny. Fee: $220
Note: Individual Customized Hypnosis Only is also available
For more information, call/text Jenny at 651-503-3705.