Description
SnagFilms and The DC Office of Motion Picture & Television Development
are pleased to make a
Special Award Presentation to

Released to Life
A Film Produced by the 2010 Institute for Documentary Filmmaking at George Washington University
***************************************

Join Washington D.C. Mayor Vincent C. Gray
and SnagFilms Founder and Chairman Ted Leonsis
for the announcement and film screening


January 30, 2012
1:00 p.m.
New Location: Jack Morton Auditorium
George Washington University
805 21st Street, NW (21st and H)
Ground Floor, Media and Public Affairs Building


Special guests will participate in a post-screening discussion on the reintegration of the previously incarcerated in Washington D.C.
• Paul Quander, Deputy Mayor for Public Safety and Justice
• Michael Curtin, CEO, DC Central Kitchen
• Nancy Ware, Director, Court Services and Offender Supervision Agency
• Eric Weaver, Film Subject, Ex-Offender
• Yavar Moghimi, Student Filmmaker
• Phil Mendelson, D.C. City Council, Chair, Committee on Public Safety and the Judiciary (invited)
Moderator: Nina Gilden Seavey, Director, The Documentary Center, GW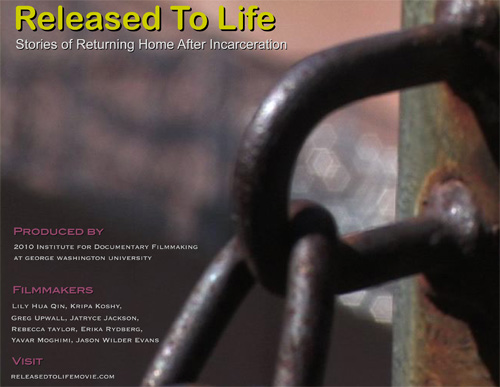 About the film: After spending years separated from society, how would it feel to return home to a place that you no longer know? Each year over half a million people in the U.S. are released from prisons and jails. They have served their time, but the shadow of their past convictions continues to follow them. Released to Life focuses on several recently released individuals in their struggle to redefine themselves and offers a view into the unique challenges they face.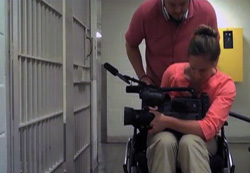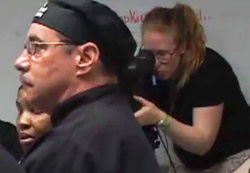 Join the mailing list of the GW Documentary Center and School of Media and Public Affairs
Organizer of Released to Life Award Announcement
The School of Media and Public Affairs is an established thought leader for teaching and research in the areas of political communication, journalism, global communication and documentary filmmaking. We have pioneered two of those fields, offering Journalism classes since 1938 and establishing the world's first Political Communication major in 1982.  Our classes are taught by full-time professors and successful adjunct professionals with recognized reputations in their field and a dedication to publishing with and mentoring our student body.
The only communication school in the center of the world's politics and media capital, the School of Media and Public Affairs brings Washington D.C. into our classrooms and our students out into the city. 

Sign up to receive exclusive invites for future events