Release My Daughters! - Women's Conference-Matthew 9:22
Three Days with -Dr. Carolyn Love, Apostle Cleopatra Steele, Dr. Delaine Smith Anointed vessels assigned to RELEASE the Daughters of God!
About this event
Our Panelists on Saturday, Aug. 28th include Apostle Fidel Donaldson, Pastor Opal Mincey, Pastor Jackie Kelly, Dr. Diane Clark and Tresonda LaRalle Thompson, CNM, APRN-BC as they RELEASE God's daughters in health, finances/business, mental health and spirituality.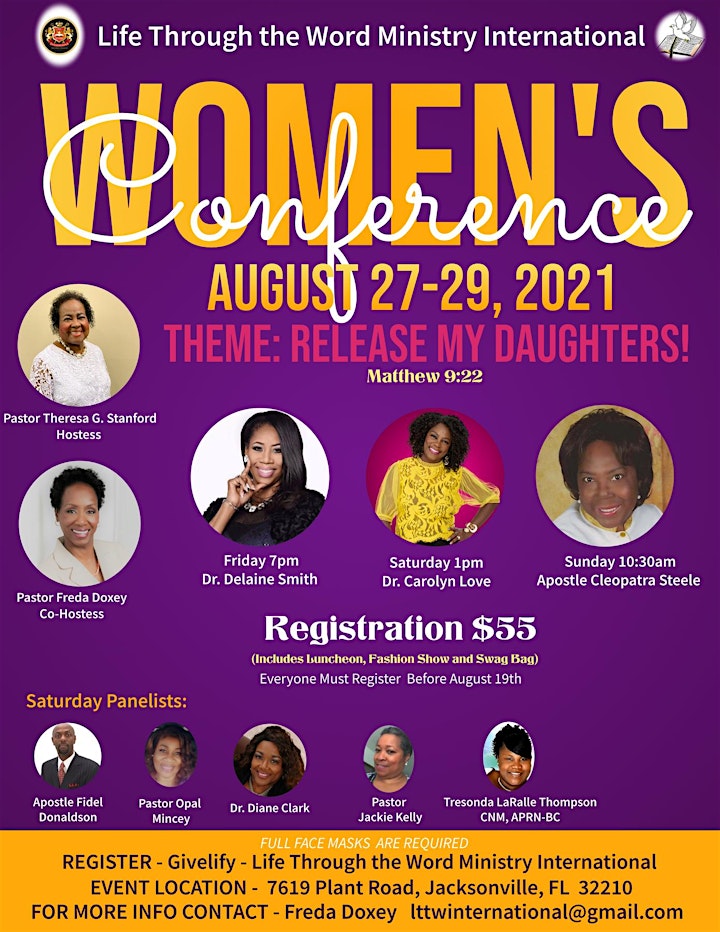 Organizer of Release My Daughters! - Women's Conference-Matthew 9:22