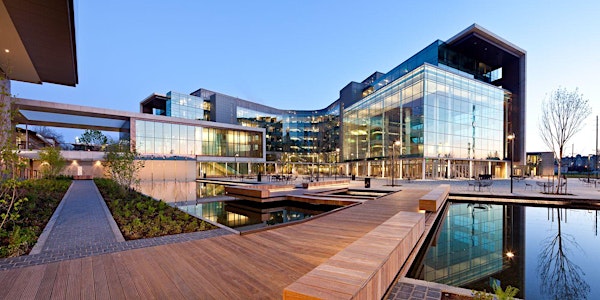 Release Event: Employee Volunteering, Giving & Grants Technology Review
The official release of the first industry-inclusive review of technology to manage corporate volunteering, giving and grant (and more).
Date and time
Thursday, November 14, 2019 · 8:30am - 12:30pm PST
Location
The Bill & Melinda Gates Foundation 500 5th Avenue North Seattle, WA 98109
About this event
The RW Institute (RWI) is proud to present the first-ever globally-inclusive Corporate Volunteering, Giving and Grants Technology Review on November 14th, 2019 at the Bill & Melinda Gates Foundation Discovery Centre.
The report provides Corporate Social Responsibility (CSR) practitioners with a comprehensive overview of platforms used around the world to manage employee volunteering, giving and grant programs. The review includes essential insights into technology procurement, implementation and adoption. Practitioners, nonprofit representatives and solution providers are invited to attend the launch event. Spaces are limited so please register to secure your attendance.
More about the Review
This is the first report to gather data from solution providers around the world, and provides public, free access to information on corporate volunteering, giving and grants technology. The report seeks to help CSR practitioners make decisions that reduce costs associated with procuring technology solutions that support corporate citizenship programs, and to promote market innovation by creating greater transparency and awareness of existing technology solutions.
"As companies are looking to improve the management and measurement of employee volunteering and giving programs, the report acts as a guide and starting point for elevating the success of those programs, contributing to employee engagement and participation, as well as overall community impact." - Chris Jarvis, Executive Director of RWI
The report is researched and developed by RWI, a think tank dedicated to removing barriers and challenging systemic issues within the world of corporate volunteering, with funding and support from its core partner, the Bill & Melinda Gates foundation.
About RWI
The vision of the RW Institute is to solve the unsolvable problems facing corporate citizenship — the most intractable, systemic problems. RWI works to make corporate citizenship more inclusive, more impactful, and more responsive to our world's most pressing challenges. The goal is to create a powerful movement of individuals and organizations working in communities across the world, to help ask and answer questions bigger than any one company, organization, or issue.
Visit us online:
If you have further inquiries please contact Jessica@realizedworth.com
About the Bill & Melinda Gates Foundation
Guided by the belief that every life has equal value, the Bill & Melinda Gates Foundation works to help all people lead healthy, productive lives. In developing countries, it focuses on improving people's health and giving them the chance to lift themselves out of hunger and extreme poverty. In the United States, it seeks to ensure that all people—especially those with the fewest resources—have access to the opportunities they need to succeed in school and life. Based in Seattle, Washington, the foundation is led by CEO Sue Desmond-Hellmann and Co-chair William H. Gates Sr., under the direction of Bill and Melinda Gates and Warren Buffett.
About the organizer
The RW Institute (RWI) acts as a think tank bringing together various entities representing all sectors, to work towards the removal of barriers to corporate volunteering such as; a) limited resources, b) issues of scale, c) inconsistent global policy and legislative frameworks, and d) limited data to gain buy in and commitments from senior and mid-level managers. These entities typically represent multiple social sectors who come together to form stakeholder tables around the themes of practice, projects and research, allowing for collaboration towards shared goals that promote the practice and theory of corporate citizenship on a global scale.