Sales Have Ended
Ticket sales have ended
Thank you! We look forward to sharing a beautiful day in May with you!
Sales Have Ended
Ticket sales have ended
Thank you! We look forward to sharing a beautiful day in May with you!
Description
Location: Beautiful Vasquez Rocks Natural Area and--
"Virtually" all around the World! If you are unable to attend the So. Cal event, because of timing or location, you can still "Relay for Jack!" wherever you are by purchasing a virtual ticket. Run your miles where you are! Proceeds support "Jack's 12 Pebbles" research project for DIPG!
---
---
KIDS! COME AS YOUR FAVORITE SUPERHEROES! Event PROGRAM
Participation gives all kids SUPERHERO STATUS for helping kids with brain cancer!
Local children afflicted with a brain tumorand their siblings are our guests of honor and participate for free: McKenna Claire Foundation, Michael Hoefflin Foundation, N8 Pediatric Brain Tumor Foundation, WE CAN, CHLA, CHOC.
Click here for more information about "Jack's 12 Pebbles" research project for DIPG.
Pre-Event, 7:40 and again at 9:40: Brief terrain and wildlife education for safety of the participants, and protection of the natural flora and fauna.
*Special Promotion through 5/27: Adult(any distance) $25 if you dress as your favorite superhero!
$10 child / $30 Adult <,=5mi $50 > 5 mi
**COURSE UPDATE! Event Program will be up 5/23. (Course and Interpretive Center Schedule)
Tentatively: 8:00 Welcome and Announcements
8:10 National Anthem / 8:15 START (timed; red course, blue course)
9:45 awards for 3mi, 5mi / 10:am START (kids course-yellow)
10:00am START kids course races: 1 mi individual, 1mi relay, 2 mi individual, 2mi relay
10:45am kids race awards
11:00am Angel Awards, and a Word from our Congressman Steve Knight about HRes586, National DIPG Awareness Week! HRes586 asks for more consideration for low survival rate cancers and years of life lost with federally funded cancer research.
RELAY FOR JACK CONTINUES ALL DAY! CHEER-ON OUR ULTRA-DISTANCE RUNNERS!
Red--Long course, 2.5 mile trail course (distances 5 mi +)
Blue--Short course, 0.5 mile trail course
Yellow--Kids course, 0.25 mi visible loop, trail around grassy area for 1 mi race--relay and individual
Awards: Winning Relay Team for 15 mi, 25 mi(40k), 32mi (50k) Any team hitting 50 miles
Individual 3mi, 5 mi, 10mi, 25 mi, 50k, Longest distance runner Adult and Jr., ALL CHILDREN GET RIBBONS, and may participate in 1, 2 mi relay race or individual race, beginning at 10am.
Winning Fundraising team, Honorable Mentions for all fundraising teams.
We welcome Ultra-Distance Runners, Southern California Runners and Track Clubs, Southern California Racewalkers, and all those eager to promote childhood cancer awareness and support pediatric cancer research.
Get Ready for a Fun-Filled Day for the Whole Family!
Face-painting, crafts, archeological dig, and Complete Fit Kid will be in attendance to ensure an enjoyable experience all around; our Park leaders will provide a variety of fun, educational activities for children, such as archelogical digging, nature hikes, and wildlife exploration. Food and other services provided by community groups.
Event proceeds benefit the "Jack's 12 Pebbles" research project at Children's Cancer Therapy Development Institute (cc-TDI). As you may know, DIPG (diffuse intrinsic pontine glioma) is invariably terminal:
Here is the Vision: (from cc-TDI)
We and others have identified drugs effective at slowing tumor regression – these drugs do not bring about tumor shrinking; however, on an individualized basis, drug combination may be remarkably effective and life-extending. The choice of those 2 drugs needs to be carefully made – because drug side effects might be non-trivial. Our approach is to design a microchip implanted into the patient's tumor that directly tests which 2 drugs out of 12 will combine best to slow, stop or reverse DIPG tumor growth.


The project's early pilot study phase steps will cost an estimated $75,000 to bring it to the next phase. We hope to give the project a significant boost, if not fund it entirely with our event! You may start a fundraising page to support your relay registration commitment with the tools on this website; thank you for your help in finding a cure for DIPG!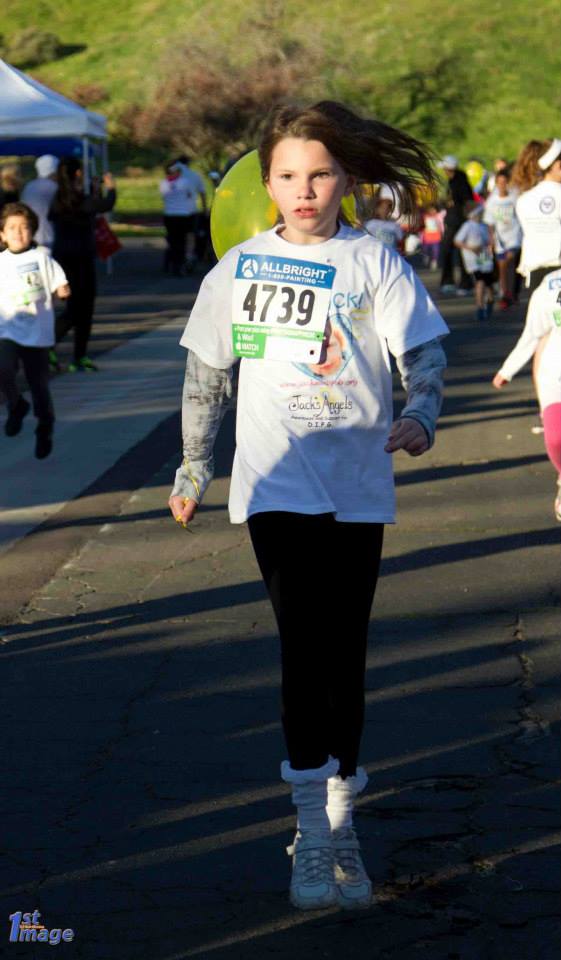 Guest of Honor Congressman Knight
RELAY for JACK! has for its purpose to set a trend in RELAYs to benefit urgently needed pediatric research; cancer is the leading cause of death in children in the US after accidents and injuries, but is one of the least-funded areas of cancer research. We are celebrating Congressman Steve Knight and House Resolution 586, which calls for more consideration of low-survival rate cancers and years of life lost in the NCI research grant process, and honors our many brave and beloved children who have perished by the thousands to DIPG, quietly, with no hope, in recent decades; HRes586 designates May 22-29 as National DIPG Awareness Week.
The proceeds from this event will benefit research for diffuse intrinsic pontine glioma (DIPG), a pediatric brain tumor responsible for most of the deaths in children due to brain cancer each year, with less than 1% survival rate in over 40 years. For more information about "Jack's 12 Pebbles," visit: www.RELAYforJack.org
FAQs
What are my transport/parking options getting to the event?
IF YOU ARE LOCAL,carpool to the event as there is limited parking space at Vasquez Rocks. We will be securing another lot about 1/2 mile from the event for overflow. So, if you'd like to be sure to get a parking space at the event, come early and carpool. If the number of attendees is obviously greater than 300, we will secure a van to help shuttle people to the event from the other parking lot. This answer will be updated regularly!
Where can I contact the organizer with any questions?
Please phone 661-977-3125 or email jacksangels1@gmail.com.
Is my registration/ticket transferrable?
Yes
Do I have to bring my printed ticket to the event?
That would be helpful :)
The name on the registration/ticket doesn't match the attendee. Is that okay?
Yes, if there is no conflict. We use the honor system at the event, so if someone arrives stating that they are indeed the person who issued your ticket and you do not have authorization, you will be required to pay for your registration separately in order to participate.