Description
Do you ever gravitate towards comfort foods to boost your mood and relax your mind?
Have you ever wondered why you crave ice cream or a bag of chips when feeling stressed and anxious?
Do you get stuck in a vicious cycle of instant gratification from 'comfort foods', knowing that in the long run they cause you to feel tired, sluggish, moody and overweight?
Did you know that your choice of foods may actually create more stress and anxiety in your life than the calm and comfort that you are seeking?
Join us on a unique culinary journey to enchant your senses, ignite your taste buds, and to calm your mind & body - all through delicious nourishing ingredients and their hidden super powers.
RELAXATION THROUGH FOOD - How to feed your body to calm your mind & boost your mood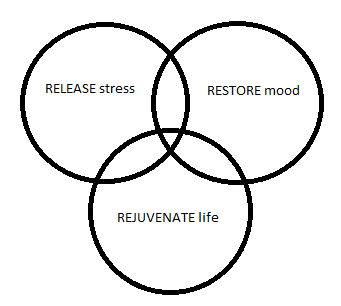 Your EXPERIENCE includes:
Calm Food Therapy to release stress and restore your mood through colour, texture, mindfulness and pleasure

Sampling of various dishes with intentionally chosen ingredients to enchant your senses, ignite your taste buds, and calm your body & mind

The top 3 secrets to bust your stress and boost your mood through food

Discussion on how to choose Pleasure Foods instead of Comfort Foods

Simple health tips and lots of inspiration to recreate daily calm in your own kitchen
Food tasting included!
Cost: $25 (before Nov 1), $35 (before Nov 20), $50 (reg.)
*Seats are limited. Invite a friend and RSVP now!

"We first feed with our eyes, therefore food must be beautiful." – Lusine R.H.N.