Description
Come join us for a relaxing Sunday afternoon! Everyone loves going to the spa but not everyone has the time or money to indulge in it. What if you could learn easy to incorporate, scientifically proven techniques to increase, and maintain, your relaxation throughout the day? There are methods to do this and we want to share them with you!
At this event you'll learn:
Easy to use mindfulness techniques to calm your mind down and increase your energy

Which essential oils you can use to enhance your relaxation and stay calm through the day
Through interactive demonstrations, you'll get first hand instruction on the most up to date methods to take your overly stressed mind and body to a vibrant new state of being. Make this year the year you put your best self forward!
Although we'll be handing out information sheets to help you follow along (and take home for reference later), be sure to bring a note book for any additional information you may want to remember!
Snacks and refreshments will be served.
Cost is $5 to cover the cost of the space rental.
Maximum seating is 25 so RSVP early to guarantee your spot!
Hosted By: Suzann Dyson & Nisha Goyal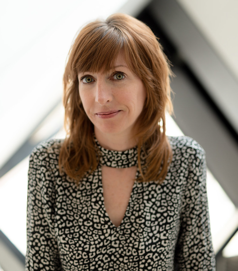 Suzanne is an ICF trained certified coach and has been studying meditation for over three decades. She studied Tibetan Buddhism in the 1990s, under the guidance of the honourable Zazep Tulka Rinpoche, with whom she trained extensively with in mindfulness meditation.

Suzanne has spent 25 years of her professional life in the television and fashion industries. She experienced the challenges of finding balance, health and peace of mind while working with a constantly changing work schedule in high stress environments. This gave her the opportunity to carve out her own unique spiritual path while remaining fully involved in a modern world.
Suzanne is dedicated to helping you live a life that works towards manifesting the highest good in your life. Visit her website www.guerrillaguidetolife.com for more information.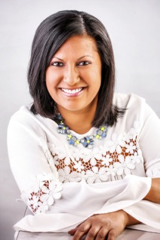 Nisha is an MBA and Certified Management Accountant with over 18 years of corporate experience. After 10 years of chronic work-related fatigue and stress, Nisha found herself in severe burnout. Now, as mental fitness coach and essential oil educator, Nisha supports women who are frustrated and unfulfilled in their careers to uncover their true life purpose.
Nisha is an avid marathoner and mountain climber and incorporates the use of experiential challenges and mental fitness techniques to help her clients overcome their fears. She has also discovered the natural healing power of Ameo essential oils as an effective way to manage her stresses and is excited to share this knowledge with others.
She is currently working towards completing her certification with the Integrated Essential Oils Academy. Nisha is also a certified life coach practitioner with the Certified Coaches Federation.
To connect with Nisha, please visit https://www.facebook.com/zijanisha