Actions and Detail Panel
Relax, Rejuvenate & Refocus!
Fri, Mar 31, 2017, 4:00 PM – Sun, Apr 2, 2017, 12:00 PM CDT
Description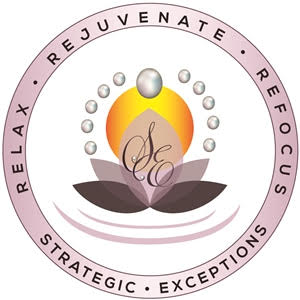 Hello Friends!!!
It is high time that you take some time to Relax, Rejuvenate & Refocus!!!!
What better place to take some time to Relax, Rejuvenate & Refocus than at the Beautiful Five-Star EAGLE RIDGE RESORT in Lake Geneva, Illinois March 31 through April 2, 2017.
Take in the amazing colors of the fall during this three-day experience in one of the most beautiful resorts in the country. Along with the wonderful packages that Relax, Rejuvenate & Refocus Luxury Retreats* provides take a relaxing walk and enjoy the rich fall colors!!!
Whether you've attended retreats in the past or if this is your first experience, this truly promises to be a retreat like none other. Experience the practice of yoga and meditation and focus on your personal growth in a beautiful place, with the support of like-minded people with plenty of timefor rest and relaxation. Refresh your outlook and create the conditions for breakthroughs in your practice and in your whole life.
Intention is defined as setting an expectation for yourself, an expectation to your own growth and evolution. Our expectation and highest intention is that by going away on this luxury retreat you will reconnect to your commitment to grow by making time to Refocus!!!!
**Included in this amazing three day retreat**
Beauiful Villa
Meditation and Yoga
Personal growth workshops
Two-hour SPA treatments at StonedriFt Spa
(2) breakfasts and (2) dinners
Fitness Facility
Indoor swimming pool, steam room, sauna
Hiking and bike trails
5 star amenities
Free WI-FI and More
It's time to refocus your mindset on what is most important to you; your health, your heart, your peace of mind. This why Relax, Rejuvenate and Refocus by Strategic Exceptions & Raising our Daughters Foundation** have partnered to bring you this three-day power packed retreat.
Together, we can conquer anything!!!!
So let's RELAX, REJUVENATE and REFOCUS!
See you at the retreat.
Terrie Simmons
CEO
Strategic Exceptions
Contact: tesleaders1@gmail.com
Phone: 630 746 5634
Facebook: www.facebook.com/tesleaders1
Online: www.strategicexceptions.com
Twitter: www.twitter.com/StrategicExcep