Description
"Relax, Recharge, & Reset" Women's Retreat
Are you needing a little pep back in your step? Let's face it, as women we often take on many roles as mother, daughter, sister, wife, employee/boss, friend, which can cause us to lose sight of our most important role in life...Ourselves. Sometimes life can throw us some curve balls like unexpected loss like divorce or a breakup, which can also leave us feeling unclear about what to do next due to the enormous amount of stress we are experiencing.
If you are feeling a little overwhelmed with stress and needing some peace and joy back in your life than join us for our "Relax, Recharge, & Reset" Women's Retreat. You will come away feeling refreshed and with increased confidence and clarity about what's next for you in life. You will also meet other women who are feeling the same things you are who will soon become new friends and potential accountability partners.
Retreat time is a blend of short interactive classes, yoga, hiking, guided meditations, silent time, and lots of fun. Silent time provides an ideal opportunity for self-discovery, healing, clarity, reflection, meditation, journaling, and/or prayer.
Our Location:
Our location for this retreat is the beautiful Texas Hill Country where we will stay in the heart of it and enjoy the peaceful tranquility of Texas sunsets amongst great company and amazing views. You can be as active as you want or simply relax and enjoy the scenery and the natural surroundings.
Your Facilitator(s):
Tilde Guajardo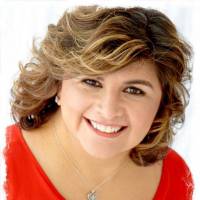 Tilde Guajardo has been involved with personal growth work with women and girls for over 20 years. While continuing on her own journey of self-discovery, growth, and healing, she has developed a deep respect and appreciation for the curiosity, willingness, and courage that it takes to look inward. She facilitates in a manner that is engaging, loving, and humorous, while gently but firmly encouraging others to stretch, grow, and heal.
After traveling throughout the world she found that many retreats for women were either too far to the "right" (too preachy, with little fun) or too far to the "left" (too zenny to be able to relate) so she has designed a retreat she feels is a perfect balance between the two. They are designed to incorporate Faith (not religion) into our practices to strengthen our Mind/Body/Spirit, Relationships, and to interject plenty of Joy back in our lives. She combines Faith practices with Positive Psychology practices to enable women to reconnect with their higher and most powerful selves.
Yoga/Meditation Expert:
Emily May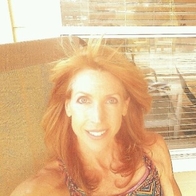 Emily is a health fitness specialist with over 30 years of experience in the industry. She's passionate about helping people obtain optimal wellness through physical training, health education and lifestyle example. She holds a Masters degree in Adult Fitness Management from the University of Alabama and a Bachelors degree in Health Science from the University of Utah. She has numerous certifications from The American College of Sports Medicine, American Council on Exercise, The Cooper Institute and the Back School. She is actively involved on the corporate level doing biometric screenings, health education, ergonomic assessments, injury prevention and wellness programming. She is also a health writer for several publications, does private fitness training and teaches a variety of group fitness classes in the metroplex.
Retreat Package Includes:
Retreat Package cost includes Thursday, Friday and Saturday nights' accommodation, wine tour excursion, hiking, state park entrance fees, all meals, snacks, and beverages (non-alcoholic). Bedding and towels are provided.
Space is limited to 10 participants to ensure intimacy and plenty of interactivity. The total cost of the retreat is $1,297.00. We will hold places only upon receipt of down payment of $500.00. Full payment of $1,297.00 must be made by March 20th, no exceptions. Invite a friend and pay less as your price drops to $1,167.00/pp when you book at the same time.
Upon receipt of your registration, you will receive a confirmation email with directions to the Retreat location, as well as further information about the Retreat weekend.
CANCELLATION POLICY: If you cancel prior to one month before the start date of the Retreat, all fees will be refunded, except for a $100 administration fee. After that date, fees will only be refunded (less the $100 administration fee) if there is a waiting list, and someone else fills your spot.
We look forward to having you join us to "Relax, Recharge, & Reset"!
Cheers,
Tilde