RELAX, RECHARGE, AND REVITALIZE RETREAT FOR PROFESSIONALS (Nairobi, Kenya)

Friday, November 1, 2019 at 6:30 AM

-

Sunday, November 3, 2019 at 2:30 PM (EAT)
Event Details
STOP, REFLECT AND COME BACK TO WORK WHOLE
1 - 3rd November 2019
Manyika House, Thika Kenya
You are a professional at what you do. You give your best to life and so you expect the best back. Sometimes, though, you work overtime, you have a lot of to-do list, a plan and a dedicated life; yet, something still seems to miss.
In fact, you hardly have time to take care of yourself. You have occasional stress and a headache which won't just go away.
Relationships which require your presence (children need you more, friends say you never have the time) and you think you just need a break.
Well, yes, you do. A break isn't just time off to do more tasks at home. This is time for YOURSELF. A time to sit with yourself, be still, recharge and come back more focused and in harmony with all your roles in life.
This is why we invite you to give yourself the gift of 2 and half days of the Relax, Recharge, and Revitalize Retreat, courtesy of The World Peace Initiative Foundation and Mind Transform Africa.
AN EXCLUSIVE RETREAT ON MINDFULNESS & MEDITATION PRACTICE AND A DAILY PLANNER TO BRING THE PRACTICE BACK TO YOUR DAILY LIFE
highlights
Stillness and peace of mind Training Sessions

Lively Teachings on Self Care, Life principles and Mindful Living
Relaxation & body Pain Management Exercises to Heal your body Pain or Prevent any emerging pain from routine Office Duties

A New habit of Keeping a Personal Gratitude and Mindfulness Journal to track your constant positive mood and attitude to life

Life Mapping Tools and Sessions for Work-Life Harmony & Productivity

A 3 Months Follow-up to set a routine Stillness and work-life harmony.
MEDITATION CLINIC
The retreat offers a unique opportunity to talk with a monk whom you can ask any questions, doubts, or concerns you have in life and learn how to deal with daily problems in today's fast-changing and unpredictable environment.


Topics of the
3-DAYS LIFE-CHANGING PROGRAM
Introduction to Meditation & Mental Stillness
Understand the nature of the mind and the scientific benefits of being present, here, Now.

The Art of Forgiveness & Letting Go
Tips to forgive yourself and create a new life with the power of loving kindness.

Notice the Dominance of your EGO & Learn to Conquer it
Understand the nature of human ego and learn how to create meaningful relationships with others at work and in life.

Embrace Simplicity amidst life's Complexities
Rediscover True Happiness and Peace of Mind even in the middle of a life crisis.

Strengthen Your Emotional Intelligence
Develop a high resolution awareness of your thoughts, emotions and habits in life.

Discover Tools to Create Effective Work Life Harmony
Claim a tool and support to deliberately create a new environment at work and in your life after the retreat.
VENUE
Manyika House, Thika-kenya
Manyika, a spacious, genuine old style farmhouse located 45 KM from Nairobi, offers a traditional English style accommodation with a pristine view of Mt. Kenya from the veranda. (All rooms are shared. Contact us to get a special single Safari Tent Rate)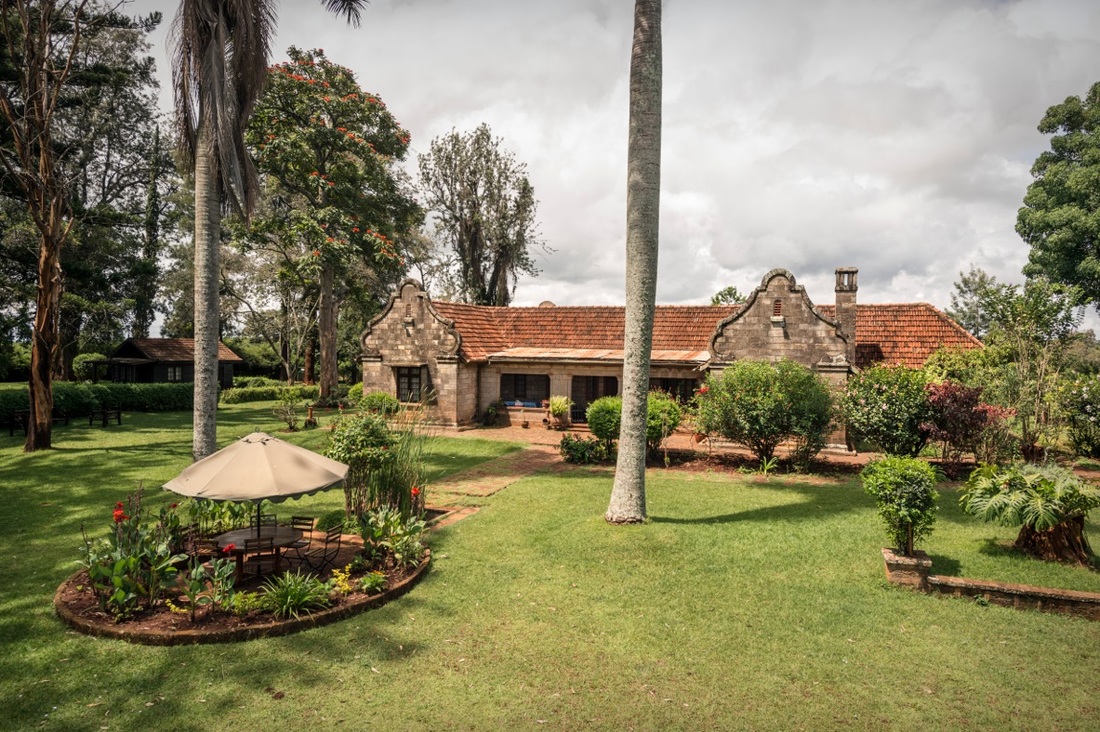 INSTRUCTORS
 
Venerable Phra John Paramai was commonly known as 

Monk John. He was once a pianist, a photographer, and a computer programmer has become a Theravada Buddhist Monk for 10 years after finished his PhD in Telematics. With the knowledge from his tech background, he has pioneered in developing the biggest free online self-development and meditation platform that has users from over 200 countries and territories. He travels the world and gives his insights on mindfulness, meditation and Buddhist philosophy for detoxing, balancing and enriching life of the modern world to individuals, NGOs, government agencies, universities, and companies (such as Google, Orange, Ogilvy, Teamwork, etc.) in 58 countries.

    Watch his video.
FOod
During this retreat, you will be served with delicious local and international meals for breakfast and lunch. You are highly recommended not to go for dinner and enjoy the benefits of fasting. Refreshments and Tea Detoxification will be provided for evening fast. Should your health conditions not allow for fasting, you may order dinner from the house at your convenience. If you have special dietary requirements (vegetarian, vegan, halal, more), please be sure to communicate to the organiser when making a reservation.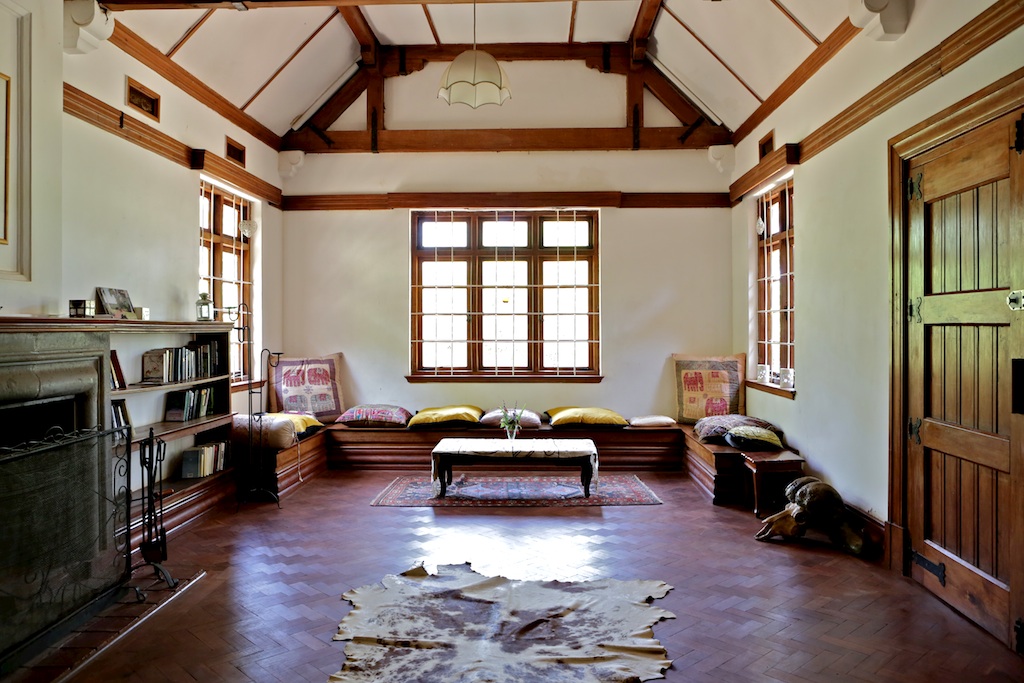 PRicing (per person)
$ 348.99 (Offer valid till August 30th)
Contact us for Group Rates Discounts)
3 nights accommodation

Welcome Special Dinner

Refreshment 

Breakfast, lunch, refreshment 

Organic Tea Detoxification

Round-trip van transfer/ Return from Town to Manyika House (Contact us for airport transfers)

Teaching materials 

Relaxation & Body Pain Management Exercises

Meditation Clinic/Private Talks with a monk

Special Mindful Life Mapping Workshops

3 Months Mindful/Stillness Coaching & Follow-up to bring routine back to your life
What's

not

included
Travel & Health insurance

Pick-up service from the Airport

Taxis and transport taken outside of the stated itinerary

Massage treatments/Available upon request

Special Camping Tents or extra food

Meditation Cushions

Yoga/Exercise Mats

Tips / gratitude to the Retreat Staff
Your daily 
Schedule
Time                            Activity
---
06.00-06.40                Loving-kindness (Metta) Meditation
06.45-07.30                Relaxation & Body Pain Management Exercises
 07.30-09.00               Healthy Silent Breakfast
09.30-11.00                Meditation & Mindfulness in Practice
11.30-13.00                Healthy Silent Lunch
14.00-16.00               Meditation & Special Teachings
16.30-18.00               Special Activity / Private Talk with a Monk/Life Mapping Workshops
18.00-19.30               Refreshment or Tea Detoxification
19.30-21.00               Evening Meditation & Light Teaching
Other Local Payment Options include:
Kenya Commercial Bank
Moi Avenue Branch
Acc. Name: Mind Transformation Africa
Acc. No. 1181088046
Save This Event
When & Where

Thika

Nairobi, Kiambu County
Kenya

Friday, November 1, 2019 at 6:30 AM

-

Sunday, November 3, 2019 at 2:30 PM (EAT)
Add to my calendar