Description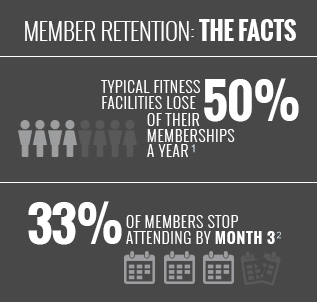 Now you can motivate your members so NOBODY else will.
Join us for our "Relationships Beyond Memberships" business insights seminar, where we'll discuss current key trends and drivers in the industry, and offer a variety of different strategies to turn these into opportunities for your facility.
This is a unique opportunity to learn more about a range of important topics, from engaging existing members to effective marketing.
Finally, this session will also include a Les Mills Masterclass! Be sure to bring your exercise gear to experience a workout like no other! Spaces are limited – register now to ensure your spot!
SCHEDULE
12:45 PM
Check-in – please bring your registration confirmation, either printed or on your smartphone.
1:00 PM - 3:45 PM
"Relationships Beyond Memberships" seminar – we will share a variety of insights, but don't hesitate to come with questions.
4:00 PM - 5:00 PM
Les Mills Masterclass. Get ready for one of the best workouts you've ever had. Taught by a Les Mills national trainer, this class will be high energy, high enternatianement and high fun! Please bring appropriate workout clothes!! Following the class, the Les Mills trainer will break down the research that goes into all of our workouts.
This is a complimentary information session.