Description
Put on your highest heels, lipstick and sip something pink, nibble on amazing appetizers and let's get the conversation started!
Relationships and Intimacy as we mature and get older (no - not old...older!). Now that's a conversation!
Join in with our gurus Ronnie Ann Ryan, 'It's Never Too Late for Love', author and dating coach and Marica Geller, Ph.D., relationship and intimacy therapist.
All this while supporting Stamford Health's Paint Pink, Breast Cancer Awareness Campaign
100% of the ticket price of $25 goes to the campaign.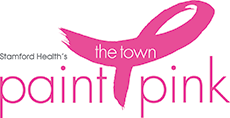 Food and 'pink cocktail' donated by our host Sign of the Whale.
And as an added bonus, the new jewelry collection by Jill Saltzman will be available.