Sales Have Ended
Registrations are closed
This event is no longer open for registration. Please send an email to our office if you want to be on the alert list for the next time it is offered. Sharon@teamdynamicsweb.com.
Sales Have Ended
Registrations are closed
This event is no longer open for registration. Please send an email to our office if you want to be on the alert list for the next time it is offered. Sharon@teamdynamicsweb.com.
Description
Relationships and Intimacy:
Supporting People with Developmental Disabilities
Sexuality is a fundamental part of being human, and sexual development begins at birth and continues throughout our lives. Individuals with developmental disabilities deserve to obtain knowledge about their physical, emotional, and social development regarding sexuality, and have the freedom to learn about these things in an atmosphere that is non-judgmental, free of fear, shame, and exploitation. Caregivers' ability to educate people with developmental disabilities on this topic is crucial to their understanding and perspective of sexuality which impacts their behavior. Caregivers struggle with discussing the topic but also with how to present the information in a way that the person with developmental disability will understand. Thus, it is necessary to empower caregivers so they can empower the people they care for.
Attend this training to:
Increase knowledge about how messages impact sexuality.

Increase knowledge about how disability impacts sexual development.

Examine how the values professionals and caregivers have impact our ability to discuss sexuality with people with disabilities.

Review effective ways to answer questions about sexuality.

Review effective techniques in responding to behaviors.

Increase knowledge about techniques to support sexuality of people with developmental disabilities.
APPROVED for 4 Clinical CEU SW hours by NASW-LA Chapter and 3.5 general CLE hours.
This training will be presented by:
Rebecca Mandal Blasio, Ph.D. and Sharon Delvisco, MSW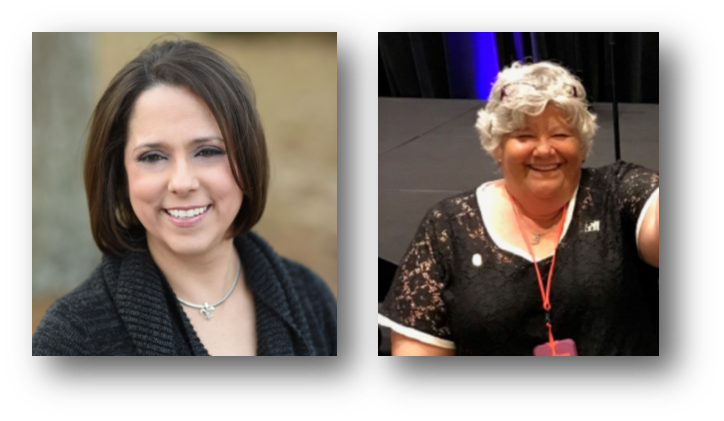 Dr. Rebecca Mandal-Blasio is Autism Spectrum Therapies's Clinical Director in Louisiana and is a BCBA-D. She leads a team of BCBA Supervisors and Behavior Interventionists serving families in and around the New Orleans, Baton Rouge, and the Florida Parishes areas. A Louisiana native, Dr. Mandal-Blasio received her Ph.D. in psychology from the University of Southern Mississippi and completed her pre-doctoral internship at the Kennedy Krieger Institute of Johns Hopkins School of Medicine as part of the Neurobehavioral Outpatient Unit and Pervasive Developmental Disorders Clinic. She also completed a Postdoctoral Fellowship at the University of North Carolina- Chapel Hill's Center for Development and Learning where she studied mental health issues in people with developmental disabilities across the lifespan. She is a licensed psychologist in the state of Louisiana and the former Director of the Northlake Resource Center on Developmental Disabilities where she conducted statewide training for caregivers and professional on topics related to people who have a dual diagnosis of developmental disabilities and psychiatric/behavior problems. Dr. Mandal-Blasio has presented on these topics nationally and internationally in addition to publishing articles and chapters.
Sharon Delvisco has over 25 years of experience. Sharon enjoys advocating for people with disabilities. She has provided supported employment, supported living, community connections, mentoring, behavior and life skills support for people with all abilities, their families and the agencies that provide services to live in the community. She believes all people should be supported to live the lifestyle of their choice in the community. "Separate is not equal" is the guiding principle for all her work and advocacy efforts in the human services field. Sharon is currently an advisor for the Louisiana People First Northshore Chapter self-advocacy group. She has experience organizing, facilitating, and developing training for people with disabilities, their families and the agencies that provide community based services. She has planned conferences, events, facilitated board retreats, developed and provided training in a variety of locations. She has a Bachelor of Science in Psychology from the University of New Orleans and a Master's Degree in Social Work from Southern University at New Orleans. Sharon is currently employed as an Event Planning Associate with Team Dynamics, LLC.
SIGN UP EARLY - SPACE IS LIMITED!
You must pre-register to attend.