Relationships: Amplify the Goodness with The Science of Happiness

Sunday, February 16, 2014 from 1:00 PM to 4:00 PM (EST)
Event Details
Relationships: Amplifying the Goodness with the Science of Happiness & Ancient Yoga Wisdom
Despite all the ways we can connect through social media and our devices, we're feeling more disconnected than ever before with 1 out of 5 Americans reporting loneliness. Join us and learn how to enhance your relationships - with yourself and with those you love in this 3 hour workshop that combines ancient yoga wisdom and the science of Applied Positive Psychology with Mimi Moncier and Stella Grizont. Relationships are the number one predictor of our happiness; so make sure you have the skills and know-how to amplify this source of goodness in your life:
Understand the science of how relationships impact your well-being, including your DNA
Learn strategies to deepen the quality of your relationships so you experience more love, joy, and appreciation
Gain non-violent communication techniques to deal with difficult moments and conversations
Increase your awareness to create more clarity with yourself and others
Learn to employ witness consciousness to open your self-

awareness
Understand processes of embodiment with simple breathing 

exercises and yoga asana poses
Early bird: $45 until Jan 31st (Regular price $60)
*Come with a friend and receive an additional 15% off
About the workshop leaders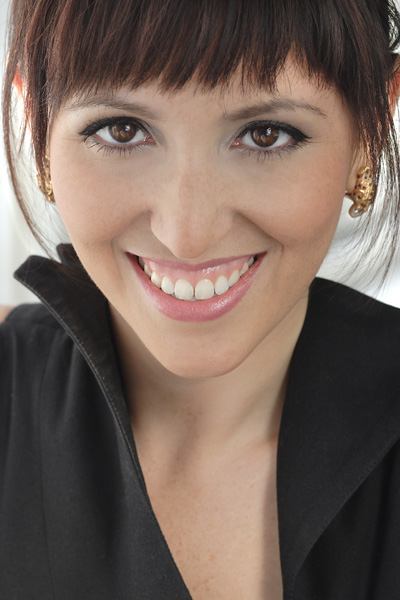 Stella Grizont, Positive Psychology Expert, Founder of WOOPAAH
Stella Grizont is the Founder and CEO of WOOPAAH, a company dedicated to helping organizations and individuals flourish. From speaking, to consulting, to splashing around in paint, to breaking stuff, to screaming your heart out in a truck, Stella designs immersive experiences that have been used and loved by organizations such as Google, Columbia University, and The New York Department of Transportation.
Grizont was one of the first 150 people in the world to receive a Masters in Applied Positive Psychology from the University of Pennsylvania. She is a regular contributor to MSNBC's Your Business show and has been featured on ABC News, The Today Show, Fox, Entrepreneur Magazine, Vanity Fair, and other media outlets for her insights on entrepreneurship, business, and happiness. Stella has lectured for several universities including New York University, MIT, Barnard College, Rutgers, Baruch, and Bowdoin College.

Prior to founding WOOPAAH, Stella spent the last 8 years coaching women entrepreneurs through her former company, Ladies Who Launch in New York City. Stella's workshops and content have been shared with over 100,000 people. In addition to working with start-up's, Grizont also led Brand Strategy initiatives for larger companies including NBC Universal, American Express, Four Season, and Dannon.
Stella's passion is helping people see more possibilities and live to their fullest. She is caught regularly wearing absurdly bright colors and smiling. She now resides in Oakland, California, with her husband Ilya.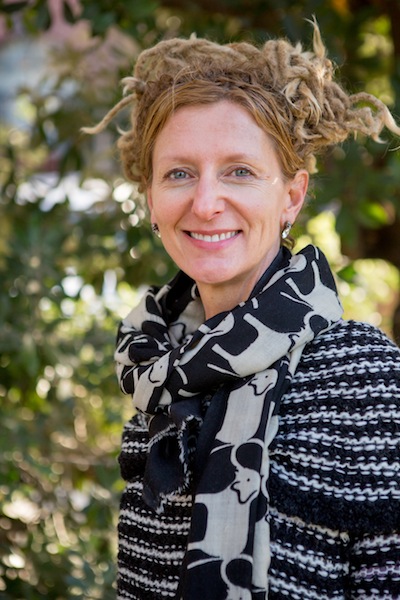 Mimi Moncier, Yoga Teacher and Founder of Giggling Lotus Yoga
Mimi is co-creator (with her husband Alan) and head instructor at Giggling Lotus Yoga in San Francisco. Twenty years ago, she discovered the poetry of yoga and how it is a path on which all of our vehicles can navigate. Yoga's radical openness has continued to draw her in more deeply and into the complimentary practice of meditation. Mimi began meditating ten years ago to learn to more skillfully navigate the waves of impermanence that we call life. 
Mimi infuses her asana and pranayama teaching with a gentle attention to mindfulness and a broad knowledge of the mechanics of movement and alignment. Never exclusive, she tries to balance the shear joy of movement and the spirituality of being with a focus on the reality of each individual's anatomy. Mimi facilitates her students' embodiment by offering an entry into the world of sensations as a way of cultivating patience, acceptance and loving kindness towards oneself. 
Mimi instructs privately, group classes at Giggling Lotus and corporate classes. 
Prior to teaching yoga, Mimi's work with embodiment took the form of drawing, painting, performance and sculpture. Mimi has a Bachelors of Architecture and worked on projects such as the Getty Villa in Los Angeles, Beth Israel Hospital in Boston and the offices of Lippincott and Marguilies in New York City AND of course the beautiful Giggling Lotus Yoga Studio. She also holds a Masters of Fine Art and has exhibited her work in San Francisco, New York City, New Orleans, Nashville, Birmingham and Atlanta. She is a certified yoga teacher by the Yoga Alliance, is a Relax and Renew® Trainer, and has trained intensively in both Yin Yoga and Yantra Yoga.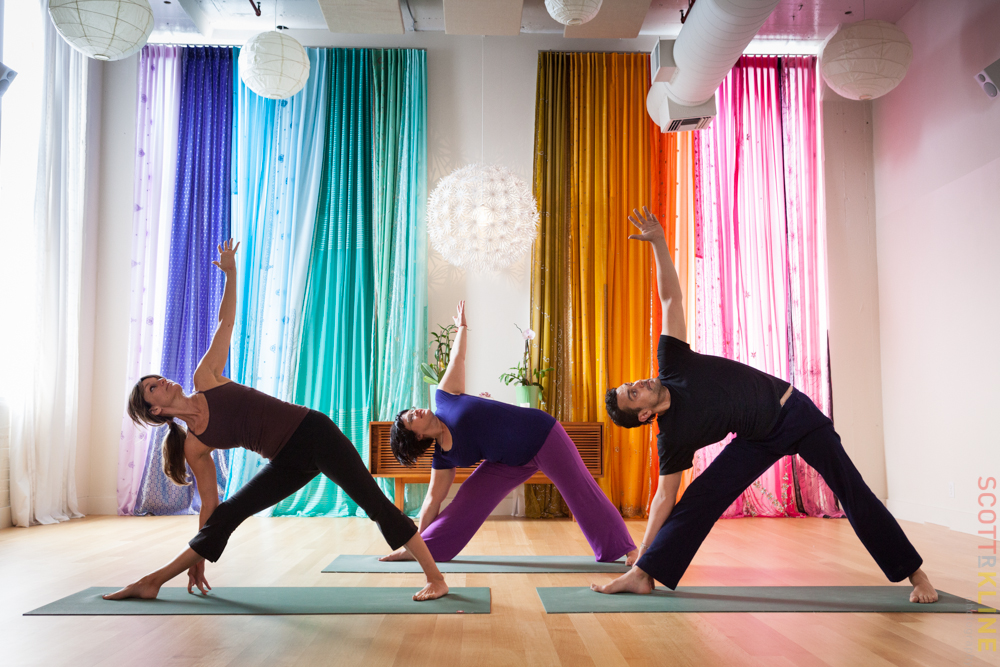 When & Where

Giggling Lotus Yoga
2325 3rd Street
San Francisco, CA 94107


Sunday, February 16, 2014 from 1:00 PM to 4:00 PM (EST)
Add to my calendar
Organizer
A positive psychology expert and executive coach to Fortune 500 leaders, Stella Grizont works with high performers who are seeking deeper career fulfillment and with organizations who are dedicated to elevating the well-being of their employees.  
In the last 13 years, Stella has coached over 1,400 individuals in 21 countries. Some of Stella's corporate clients include Google, Johnson & Johnson, VMWare, and Genentech.  
Her unique approach to being happier and more engaged on the job has been featured on MNSBC, The Today Show, Entrepreneur, and Vanity Fair.