Description
How would you describe your relationship with money?
Do you work for money or does your money work for you?
Do you know much money you will need to retire comfortably? Do you even have a retirement plan?
Tax season is upon us. Many people will spend their refunds before they even get the check. Before you spend the last dime of your refund check, come out and receive expert advice from Certified Financial Advisor, Bobby Harris.
Bobby Harris has 17 years of experience in the finance industry and specializes in:
Retirement Planning Strategies

Estate Planning Strategies

Family Finances
Investments

Wealth Preservation Strategies

Small Business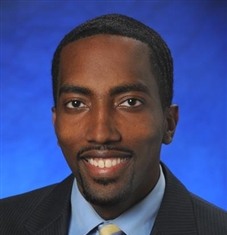 Bobby Harris, Certified Financial Advisor
"I'm not only in the business of helping you pursue your wealth. I'm also in the business of helping you grow your financial confidence in the future. I'll help you balance pursuing your dreams for tomorrow with what you want today. We'll use our exclusive Confident Retirement® approach, which begins with a straightforward conversation about your financial goals.
I'm here to help you live the life you've earned. When you have the right advisor, life can be brilliant" - Bobby Harris