#RelationshipGoals: Learn How To Get Your Significant Other To Get Healthy
Description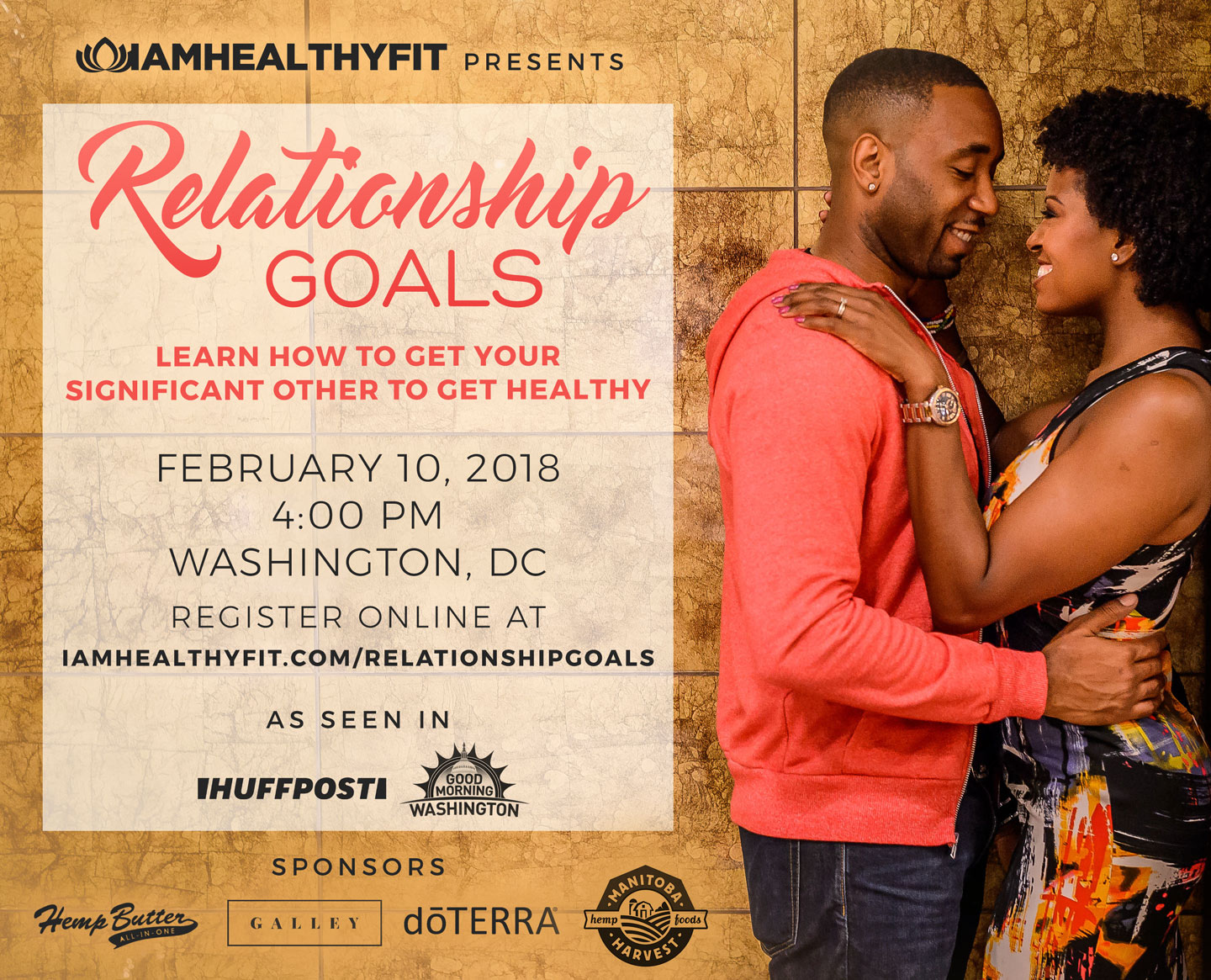 #RelationshipGoals is a two-hour event, hosted by Nory and Jarrad Pouncil on February 10th, 2018.
You'll learn how they successfully incorporated healthy living into their relationship and lost over 60 pounds together which, they've kept off for more than three years.
This vibrant discussion will include delicious and nutritious food, networking with other couples and strategies to show you how to make healthy living work for your relationship.


YOU'LL WALK AWAY WITH:
Actionable next steps you can try with your partner. You'll walk the walk and talk the talk.

A list of 5 things NOT to do if you want your partner to eat better.

A gift bag full of goodies from our favorite healthy living brands.

A network of couples just like you, ready to live healthier and build stronger relationships with their significant others.


MORE IMPORTANTLY YOU'LL:
Feel empowered to work with your partner and figure out how to make living healthy work for your relationship.

Encouraged to make healthy living a priority because it will help you get back in your favorite jeans and motivate your partner.

Relieved because you'll stop arguing over chips, cookies, and other unhealthy foods.
You'll get behind the scenes access to all the strategies, and secrets Nory & JP use to live healthily and see the results they want.
NOTE: The venue for this event is located in Northeast Washington, DC and will be sent to attendees once they register.
Find out more about #RelationshipGoals at iAmHealthyFit.
SPECIAL THANKS TO OUR SPONSORS
30-DAY GUARANTEE
We truly believe and know that if you attend our event you'll walk away with at least one proven strategy you can implement in your relationship and begin to see results.
This event is for people that are ready to do the work and are tired of trying the same thing hoping for a different outcome.
If after 30 days you don't see results, we'll give you a free 20-minute one-on-one session to share additional strategies for your relationship.
To get in contact with the event organizer email hi@iamhealthyfit.com