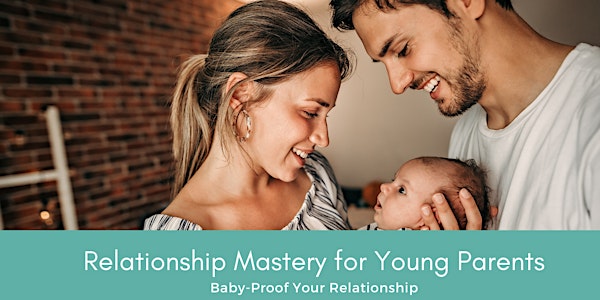 Relationship Mastery for Young Parents - Baby Proof Your Relationship
Baby-Proof Your Relationship using simple shifts with Kate Drucker and Arno Koch
Refund Policy
Contact the organizer to request a refund.
Eventbrite's fee is nonrefundable.
About this event
Navigating changes in your relationship after baby arrives is an often overlooked aspect of the journey to parenthood. You may have gone into parenthood thinking that your relationship would withstand the normal changes after birth or perhaps that having a baby would bring you and your partner closer. Or perhaps you did not think much about it at all!
The transition to parenthood includes inevitable challenges for couples, but also profound opportunities to deepen connection and create a lasting, fulfilling relationship. This workshop is perfect for expectant couples or parents with children ages 0-3
This Online Event is for you if...
... Your relationship is in a rough place since having kids and you want to move it back to love and fulfillment
... You are pregnant and worried about the quality of your relationship once baby arrives
... You feel unseen and under-appreciated in your relationship
... Your partner brings up things from the past and is just not getting over it
... You are resentful towards your partner and they have no idea that you do
... You are exhausting yourself trying to win your spouse's love back but it's not working
You will discover...
What brings relationships to the brink of a breakup after having kids and why it is NOT YOUR FAULT.
Common traps new parents fall into and how to get your relationship back on track
How to create a HAPPILY EVER AFTER MARRIAGE without bending over backwards
A unique LOVE-BASED RELATIONSHIP FRAMEWORK
Register Now and start creating a relationship you love.
* You will receive an email with a Zoom link after your registration. If unable to attend live event, you may purchase a recording for $25.
P.S.: About your guides:
Kate: I am a therapist turned Birth Doula and Life Coach with nearly a decade of experience working with foster youth, families, and new moms in community-based mental health settings. My goal is to provide simple, effective tools to both new and experienced parents and help every person feel supported during their transition to parenthood. In my free time, I enjoy being in nature, paddle boarding, practicing yoga, or harmonizing with my women's singing group. I live in Truckee, California. To learn more about my offerings visit www.katedrucker.com.
Arno: I am the couples coach who doesn't work with couples. I help my global clients save relationships that are on the brink of a divorce or separation and transform them into Love-Based Relationships. My name is Arno Koch and I live with my family in Malibu, California. I am passionate about eliminating the divorce crisis - one relationship at a time.
Connect with Arno on
Instagram: @_arnokoch
Linkedin: https://www.linkedin.com/in/arno-koch
Web: www.imagine-evolution.com/relationship-coaching