About this Event
This is an exclusive yet completely unpretentious and intensive event in my city, Los Angeles, with a limited number of seats per event.
I wanted to keep this as intimate and private as possible and because of this, have rented out the entire venue. Instead of doing it at a public venue like my last events in NYC, I have rented out a private meeting space for us. I will be sharing many things about myself, my life, and we will be talking about very personal and private issues.
My last events in were 3 hours and everyone said that it could have easily gone longer. This will be a 4-4.5 hour event with snacks and refreshments.
You will walk out of this with your backbone resurrected, your power reinstated, an inability to continue taking bullsh*t, and new friends that are like family.
I love seeing how many of you from my events last year are getting together (and a few who are now dating).
THIS EVENT WILL INCLUDE…
- Q&A. Come with any questions that you have for me (and the other guest speakers). Any questions that you have about... your relationships, heartbreak, your breakup, your fears, your business, how to reinvent yourself, how to win (checkmate toxic people), how to overcome trauma… anything.
- Emotional Dialysis. This is an intensive 4 hours where I will discuss self-esteem, how to rise from any kind of loss and trauma, how to redefine yourself in everyone's eyes (including your own), how to stop attracting toxic people/users, how to never get f*cked with again in your relationships, how to attract quality people, and how to elevate your confidence to an unconditional level.
- Deactivated & Recalibrated. You will walk out feeling deactivated from your triggers, indifferent to every one/everything weighing you down, emotionally recalibrated (for real, not just the effect of some post-event motivational high), confident, and able to handle your insecurities (instead of them handling you).
- Connection. Because these events are so private and intimate, we will have the opportunity to connect with each other in a non-Kumbaya, life-long friendship/family kind of way.
- BONUS...
Greg Behrendt (who is the New York Times bestselling author of He's Just Not That Into You & It's Called A Breakup Because It's Broken) will be speaking at this event on how to Stop Talking Bullsh*t From F**ckers. Greg has sold over 4 million books, is an Oprah Lifeclass Teacher, and an amazing relationship/life coach. His work has influenced much of my own and when I went to his workshop last month, I knew that I had to have him speak at this event. He will be answering all of your questions as well.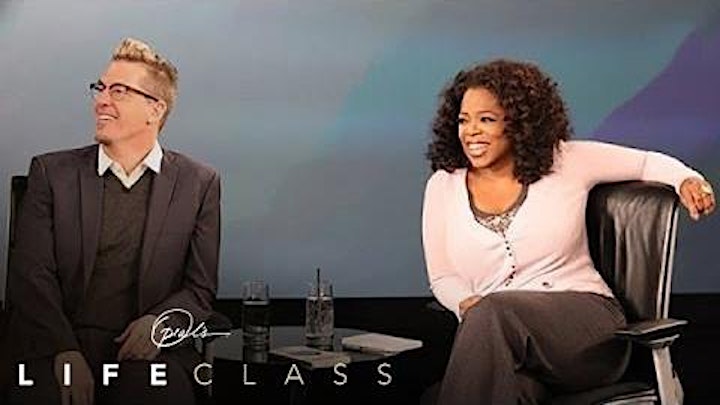 There will be one other VERY special surprise guest at this event who will be speaking and getting to the root of exactly what got you here. She cannot wait to meet you all.
*I respect everyone's privacy as much as I do my own and for this reason, I ask in writing that no cell phones, cameras, or recording devices of any kind be used during this event. I would like to take a group picture (with those who want to be included) after the event is over.