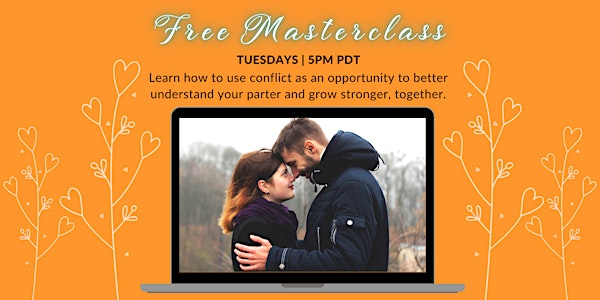 Relationship Masterclass
Our online group Masterclass will be focusing on Healthy Communication & Conflict Resolution. It will be held every Tuesday, at 5PM PDT.
About this event
Our Relationship Masterclass is a LIVE online interactional foundational method that is highly recommended for couples who want to have healthy relationships and marriages. This is a time-proven method that is geared toward:
- Building UNDERSTANDING and CONNECTION between partners and spouses
- Creating healthy COMMUNICATION
- Cuilding unshakable TRUST
- Enjoying more INTIMACY
- Experiencing PASSION in your relationship now MORE THAN EVER!
If you want to SAVE your relationship and create better communication with your partner, this Masterclass is for you!