Relationship Marketing & Networking Event with Special Guest Steve Schulz!
Description
Are you a business owner or sales professional and want to grow your business with MORE SALES AND REFERRALS?
* If we could show you a way to build better relationships both personally and professionally, by USING AN APP people love to use, would you want to see it?

* If we could show you a way to MAKE MONEY with your smartphone, sharing an App people love to use, would you want to see it?
YES? YES? YES! IF YOU ANSWERED YES, JOIN US TO LEARN MORE! The POWER of SendOutCards is HUGE!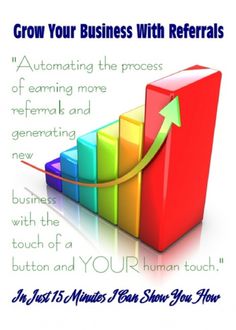 * If you are business owner/professional, come learn how this POWERFUL RELATIONSHIP MARKETING APP can help you build your current business bigger and better! We will be sharing examples on how business owners and sales people are using this APP to increase referrals, sales and profits.

* With our SendOutCards system you will learn how and why thousands of people from all over the world are using their smartphone to make money and how YOU CAN TOO!

This will be a great networking opportunity with a variety of business professionals in attendance. Bring a friend or collegue to join you!

Introducing Our Featured Speaker:
Steve Schulz is a former school teacher who decided over 20 years ago to look at an opportunity to help supplement his monthly income by at least a couple of hundred dollars a month. That decision to look led Steve into a 20 year career that took him around the world. Steve has built teams of people in excess of a 150,000 people. Over his career Steve has earned 15 + million dollars in the networking profession. Steve recently published his first book titled "Yes. Sometimes It Is About The Money" which shares his journey and teaches others how they can succeed. You'll be inspired by Steve's passion for teaching others to win!

We are excited to help YOU create SUCCESS!

REGISTER EARLY - THIS EVENT WILL SELL OUT
Hotel Accommodations: Book now to get your room at the special discounted rate for this event! The special rate is only offered until April 24th. Call 412-856-8680 and ask for SendOutCards rate.

Event Overview:

Open Networking & Registration 8:45 am
Relationship Marketing App Overview 9:30 am-11:30 am
**Special Friday night dinner & training with Steve Schulz, Linda Thomas & Joy Klohonatz... Available with the VIP package. - 6:00 pm - 8:30 pm or so

REGISTER EARLY | LIMITED SEATS | RESERVE YOUR SEAT TODAY!
Have questions about Relationship Marketing & Business Networking Event with Special Guest Steve Schulz!? Contact Joy Klohonatz at 724-331-3335.