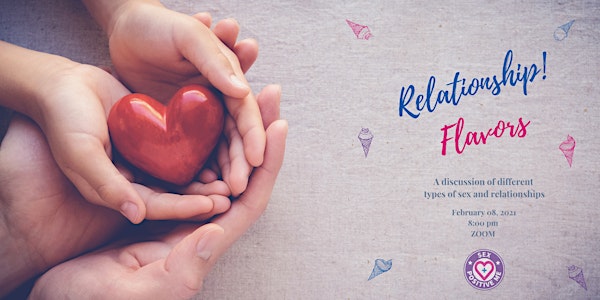 Relationship Flavors
This workshop explores several of the relationship styles and sexual activities practiced today including poly, swinging, & power exchange.
Refund Policy
Contact the organizer to request a refund.
About this event
Curious about polyamory? Thinking about opening your relationship? Are you open to visiting a swing club or engaging in a power exchange relationship? Most importantly, how to you navigate this new dynamic in a safe manner while maintaining your current relationship.
This workshop explores some of the relationship styles and sexual activities practiced in the world today. Remember, there is no right or wrong way to have any type of sex or relationship. Everyone's preferences are different and based on their own personal desires, pleasure, experience, exploration, and curiosity.
Topics Include:
Communication
Consent
Types of Intimacy
Processing Jealousy
Love Languages and Mapping
Safe Sex
Negotiation
Sex & Relationships
Date: Monday February 8, 2021
Time: 8:00 pm
Cost: $25
The workshop will be recorded and made available to all that registers for it.