Description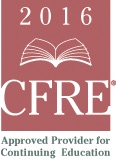 For a special price of $238.40, you will receive a package of four webinars from Metasoft's Relationship Building for Successful Fundraising series with usable information that easily convert to skills you can use immediately to make a positive difference to your organizational development.
CFRE credits are available for the whole series is applicable for 6 credits in Category 1.B-Education of the CFRE International application for initial certification and/or recertification.
Understanding and building strong relationships between your organization's key stakeholders and foundations is at the core of your ability to raise funds.
This webinar series offers a multi-stage look at what it takes to be a funded partner—possibly for decades—with a grant-making entity. Our webinar participants receive information, skills and tools you can use immediately to make a positive difference to your organization's success.
Current and relevant for non-profits of every size and level of knowledge, these webinars provide critical information to executive directors, development directors, grant researchers and writers alike. You'll learn concepts and skills that substantially increase your chance of being funded including:
What foundations really want to know about non-profits as they award more than $3.5+ billion annually in grants

;
How to build and sustain relationships with decision-makers at foundations and corporations;
What above-and-beyond stewardship means, and how it contributes to a lasting partnership;
Trends and issues affecting grantmakers today and the grants they award.
From every webinar you will take away information and tools you can use immediately to help increase the funding critical to your organization and its programs.
Webinar Series and Highlights:
1. What Foundations Want: Inside Intelligence on Grant Makers
Recording of September 18, 2012 Live Event!!

Topic: Find outwhat foundations want to know about the nonprofits when they are making grant decisions. Initiated by GuideStar USA and Hope Consulting, with support from the Bill and Melinda Gates Foundation, the William and Flora Hewlett Foundation and Liquidnet for Good, "More Money for Good" reports the primary research findings from a survery of over 725 grant-making foundations and 10,000 other donors. The webinar will help you be a more effective fundraiser.

Toolbox: The actual reports: Money for Good I: Effective Philanthropy, High-Impact Giving and Money for Good II: Driving Dollars to the Highest Performing Nonprofits.
2. Secrets to Engage Your Board in Fundraising
Recording of October 2, 2012 Live Event!!

Topic: Research shows repeatedly that organizations with active fundraising board members meet their goals and have stronger programs. This webinar is designed to help you recruit your board members and help them be effective advocates with funding entities.

Toolbox: Research template designed for use with board member connections, contact management tools, scripts to share with board members, and key findings to use to convince board members to help.
3. Get More Grants by Developing Relationships with Funders
Recording of October 16, 2012 Live Event!

Topic: Based on extensive interviews with funders of all types, this session will present the most current information about what works - and what doesn't - when contacting funder representatives and nurturing relationships that lead to grants.

Toolbox: Resources to use to research the funder's style, introduce your organization and keep good records of your relationship with grantmakers.
4. Getting the Next Grant by Giving Your Funders What They Need and Want
Recording of November 6, 2012 Live Event!

Topic: Metrics, outcomes, and results sometimes dominate a relationship between a funder and a charitable organization. This webinar examines approaches to use to strengthen your organization's connections with donors through relationship stewarding that goes above and beyond impact measures. We'll show you how to link funder stewardship to other communications steps in your organization, and think strategically about funders' information needs.

Toolbox: Checklist of key measurements to communicate to funders.
All webinars include one hour of presentation followed by 30 minutes of questions and answers.
This webinar series is intended for all non-profits who wish to increase their success by improving their staff's fundraising skills and will also benefit any staff involved in board and funding partner relations.
What others have said about our previous webinars…
"The [webinar] encouraged us to have a fresh approach to grant writing "
- C.N., Vancouver, British Columbia
"It was a great webinar and excellent knowledge shared by Shadi. Thanks for feeding through all the questions and making sure each got answered."
- B.D., Las Vegas, Nevada
"Great job. Very helpful. Your last webinar, and the recording you sent afterwards, helped me convince executive leadership to move forward with building cases for support for all our programs."
- S.L., Wilton Manors, Florida
CFRE credits are available for the whole series is applicable for 6 credits in Category 1.B-Education of the CFRE International application for initial certification and/or recertification.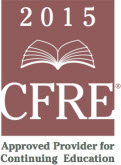 Webinar Series Guest Presenter: Greg Ulrich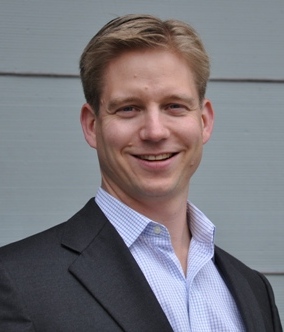 Greg Ulrich is a Director of Hope Consulting and leads the firm's effective philanthropy practice. He has 15 years of experience as a consultant, with experience in the nonprofit sector, clean energy, healthcare, financial services, and manufacturing. Functionally, Greg's specialties are in growth strategy, competitive strategy, finance, marketing, and customer insights.
He is a Director of the Foundation for Sustainable Development, has founded a nonprofit foundation focused on children's education, and initiated a social impact consulting practice while at Marakon Associates. Greg holds an MBA from The Wharton School, University of Pennsylvania, and a BS in Economics from Duke University where he graduated summa cum laude.

Webinar Series Guest Presenter: Melissa Brown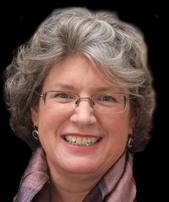 Melissa Brown advises nonprofit organizations in the U.S. and internationally. She has worked for nearly 20 year at the Center on Philanthropy at Indiana University, most recently as managing editor of Giving USA.
Ms. Brown presents on generational differences on giving, writing successful grant proposals, and regional and national giving statistics. Her research focuses on recent charitable contributions, state-level differences in charitable giving, and gender differences in motivations for giving.

She earned her bachelor's degree at Reed College in Portland, Oregon and a Master of Governmental Administration degree at the University of Pennsylvania. Her firm's website is www.melissabrownassociates.com. She blogs at www.melissabrown.blogspot.com under the title "Giving Choices" and tweets as @npowriter.
Webinar Series Presenter: Shadi Mogadime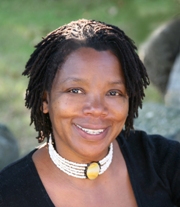 Shadi is the Senior Fundraising Consultant at Metasoft Systems Inc. She has over 25 years experience in the non-profit sector in Canada and the USA. Shadi has held senior director positions in both marketing and development; juried foundation grants; and facilitated a grant program for a major foundation. As a consultant, she has assisted non-profit organizations with strategic planning, staff and board development, as well as mentoring a number of senior directors. Shadi has a wealth of knowledge of the non-profit sector and a track record of highly successful programs and projects from multi-million dollar capital campaigns to annual fund strategies for large, small and mid-size organizations.

---
About FoundationSearch
FoundationSearch is North America's leading source of fundraising information for non-profits and charities. Our online resource includes more than 120,000 foundations, representing billions of dollars in annual granting, and includes tools to locate grants by type, value, year, recipient, donor and historical giving trends, and much more. Along with BIG Online, FoundationSearch is a key resource for the nonprofit sector, and an integral part of Metasoft's mission to help non-profits efficiently identify, attract, and manage the relationships and resources vital to the fulfillment of their philanthropic missions.
---
About Metasoft

Metasoft Systems Inc. is a privately owned Information Technology consulting and development corporation. Established in 1988, Metasoft operates two successful business units, FoundationSearch/ BIG Online and Imager, that provide market leading products and services to the non-profit and IT sectors. Click here for other Metasoft recordings.
---
Please note a link to download the recorded session will be provided once your order has been completed. If you have any questions, please do not hesitate to contact us at fly@foundationsearch.com.
Organizer of Relationship Building for Successful Fundraising Series (Recorded Version) Canadian Edition
Metasoft Systems Inc. is provider of FoundationSearch, North America's most comprehensive source of fundraising information, with full grant and trending analysis on over 130,000 foundations and an integrated donor management system. Our newest offerings include Director Connections, an innovative relationship mapping tool, and Metasoft Education, featuring web-based and live trainings with leaders in philanthropy.
 All our live and recorded courses are CFRE accredited.