Relational Repression in China: Using Social Ties to Demobilize Protesters

Monday, April 30, 2012 from 4:00 PM to 5:30 PM (PDT)
Event Details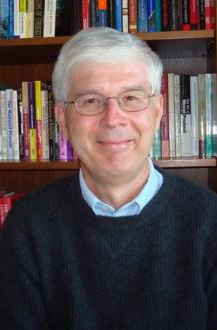 Public Lecture
Date: Monday, April 30, 2012
Time: 4:00 - 5:30pm
Location: UC San Diego, IR/PS, Room 3202
Open to: Public
Speaker: Kevin O'Brien, Alann P. Bedford Professor of Asian Studies and Professor of Political Science, UC Berkeley
Chinese local officials frequently employ relational repression to demobilize protesters. When popular action occurs, they investigate activists' social ties, locate individuals who might be willing to help stop the protest, assemble a work team, and dispatch it to conduct thought work. Work team members are then expected to use their personal influence to persuade relatives, friends and fellow townspeople to stand down. Those who fail are subject to punishment, including suspension of salary, removal from office, and prosecution. The practice and effectiveness of relational, "soft" repression in China casts light on how social ties can demobilize as well as mobilize contention and ways in which state and social power can be combined to serve state ends.
A student of Chinese politics in the reform era, Kevin O'Brien has published extensively on topics such as legislative politics, local elections, fieldwork strategies, popular protest, policy implementation, and village-level political reform. He is the author or editor of a number of influential works on China, including Reform Without Liberalization: China's National People's Congress and the Politics of Institutional Change (Cambridge, 2008 paperback); Rightful Resistance in Rural China (Cambridge, 2006); Engaging the Law in China: State, Society and Possibilities for Justice (Stanford, 2005); Popular Protest in China (Harvard, 2008); and Grassroots Elections in China (Routledge, 2011). His most recent work centers on the Chinese state and theories of popular contention.  
Registration is required for this event. Please register by clicking on the green "Register" button above. 
For more information, please contact 21china@ucsd.edu
This event is co-sponsored by UC San Diego's China Focus and PIASO.
When & Where

Room 3202, IR/PS, UC San Diego




Monday, April 30, 2012 from 4:00 PM to 5:30 PM (PDT)
Add to my calendar
Organizer
Event Sponsored by the 21st Century China Program at the UC San Diego School of International Relations and Pacific Studies
Co-sponsored by Fudan-UC Center on Contemporary China