Description
Classical Hindustani Ghazals
Enjoy classical Ghazals and Sufi poetry by the renowned singer who enthralls audiences with her rendition of Kabir, Ghalib, Faiz, Meer, Nasir Kazmi, Amir Khusro and others.
Date: Sunday, August 11, 2019 @ 6-9 PM
Venue: Arlington Central Library – Auditorium
1015 N Quincy St, Arlington, VA 22201
Ticket: It is free but must rsvp
RSVP - https://www.eventbrite.com/e/rekha-suryas-ghazal-eid-special-tickets-64920339483
However, we seek your donations to defray the cost www.CenterforPluralism.com/donate


Details: www.CenterforPluralism.com/RekhaSurya
CONTACT:
Dr. Renu Misra (240) 702-5268
Pavan Bezwada (301) 455-0073
Surinder Singh Gill (443) 454-9702
Rabin Goswami (301) 467-9253
Nuzaira Zafar (202)368-3019
Raj Saini (703) 376- 4623
Jaffar Imam (703) 309-2305
Dr. Suresh Gupta (301) 332-9596
Arundhotee Goswami (240) 413-0400
Keerthi Swamy (240) 498-1023
Dr. Zafar Iqbal (240) 328-0162
Dr. Mike Ghouse (214) 325-1916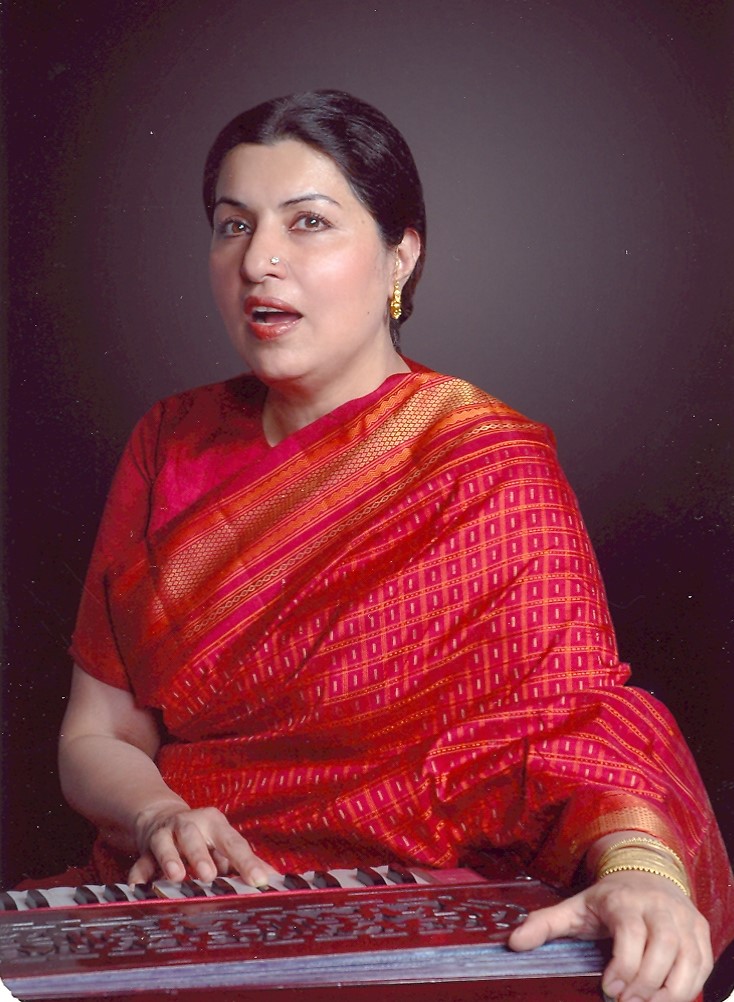 SUPPORTING ORGANIZATIONS:
•National Council of Asian Indian Associations
•Aligarh Alumni Association
•Federation of Indian Christians
•Other Non-Profit Organizations will be added
Rekha Surya is a Karmaveer Puraskaar Award recipient.
A practitioner of the Lucknow Gharana of north Indian music, Rekha Surya has sung at prestigious venues in India and abroad including the Smithsonian Institute in Washington, Yale, Harvard, Cornell, MIT, and Columbia Universities.

She perpetuates the legacy of her legendary guru Begum Akhtar. She also honed her skills under the tutelage of another legend, Girija Devi of the Benaras Gharana, integrating both styles of singing into an individualistic style.
The purpose of the event is to refresh relationships between desi communities.
Mike Ghouse
Center for Pluralism
Washington, DC
(214) 325-1916