REJUVIO - A couples day out by Lovescence for NGN 20,000 per person
About this Event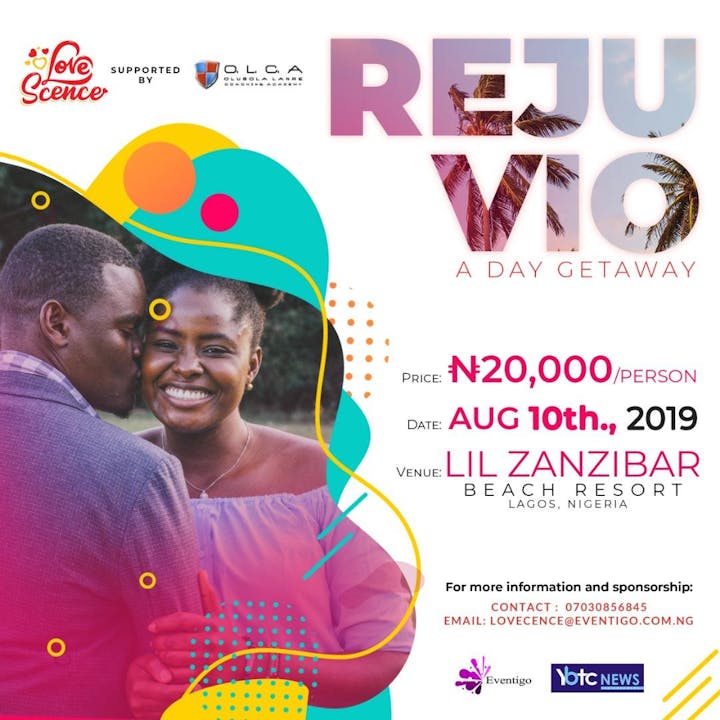 Lovescence is an event organized for married couples as a time out to have fun, relax, connect with each other on a deeper level, reminding themselves of what they love in each other.
A lot of couples do not have dedicated time for themselves and continue to live place every other thing above themselves.
The aim of this is to from time to time help couples take a break to rejuvenate.
The ticket fee is NGN 20,000 per person and it promises to be an unforgettable experience.
 Make payment HERE
For more information, visit our website, Lovescence
For partnership, sponsorship, kindly contact the organisers on +2347030856845 or lovescence@eventigo.com.ng.
#LSbyE2019